Assessor Reports that are submitted via the Assessor's Report portal will be uploaded into eDofE automatically. Before a report can be seen by a participant, it first needs to be approved by an adult in eDofE. As soon as the report has been approved, it can be viewed in the respective section.
Adults in eDofE can see how many outstanding assessors reports they have from looking at either 'Manage Participants' > 'Assessor's Reports' or through the 'Communications' drop down at the top right of the page.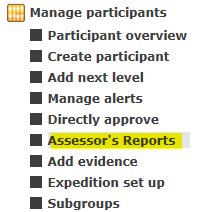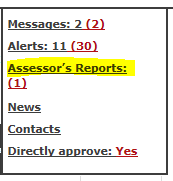 Once the report has been approved by the Leader, the participant will then be able to view it in their evidence section.
Should you have any issues, please don't hesitate to email us at edofe@dofe.org