When a participant has had their Programme Planner approved and has met the minimum section requirements, they can submit a section for approval by choosing a Leader and clicking the submit button (all mandatory items are complete; one piece of evidence is an Assessor's report; the timescale has elapsed etc). If you are their designated Leader you will receive a message that the section can be directly approved: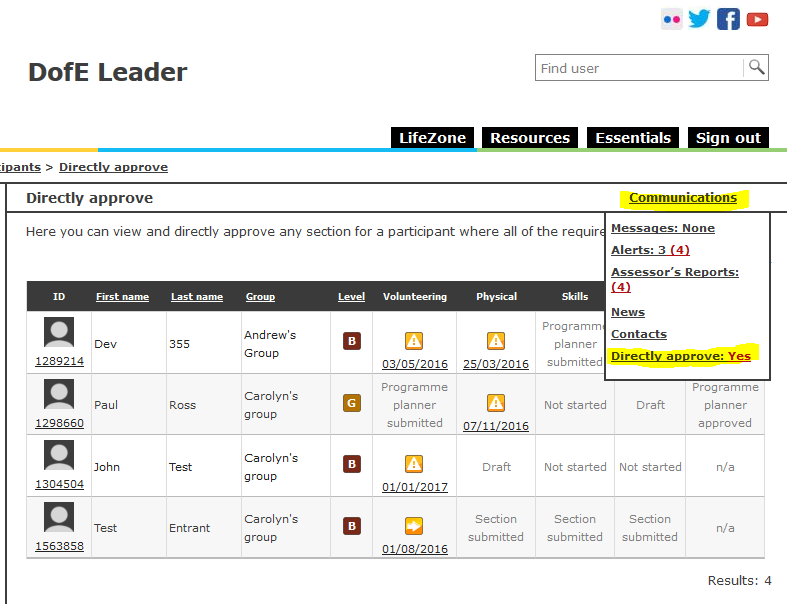 If the minimum section requirements have been met, the 'Directly approve section' button will also appear at the bottom of the relevant section on the individual participant's overview screen. You should check the section to ensure it meets your Licensed Organisation standards and then click on the 'Directly approve section' button: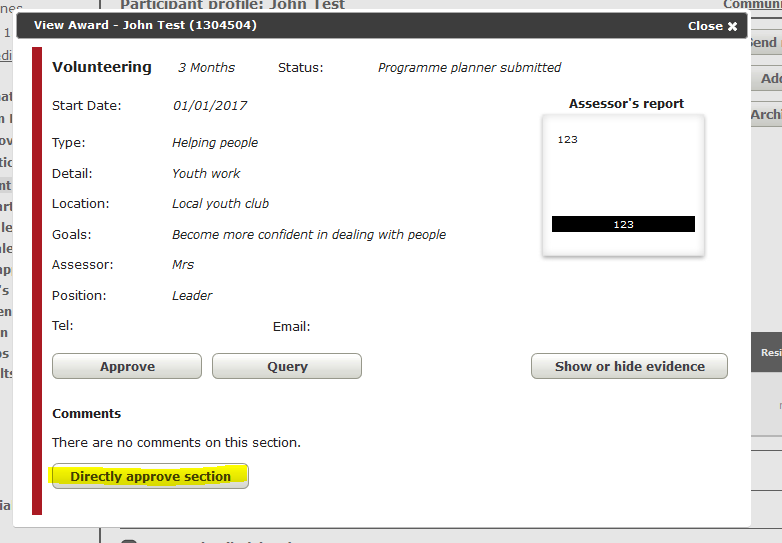 You can undo approval to correct any errors or enable the participant to add more evidence, up until the Licensed Organisation has approved the full Award.
Please also see this link to the Directly Approve screen.
Should you have any issues, please don't hesitate to email us at edofe@dofe.org