The directly approve function brings up a list of participants that have sections with a piece of evidence marked as an Assessor's Report.
Click on "Manage participants" then "Directly approve". You can either select a group or select all groups, then click "Search".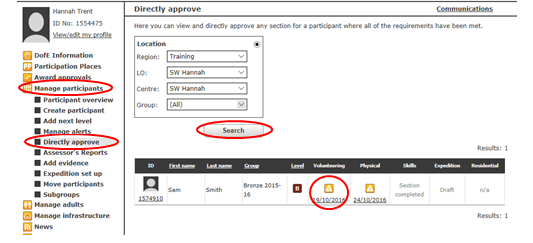 Click on the appropriate section and check the Assessor's Report is acceptable. You can then click on the "Directly approve section" button at the bottom of the page.