To be able to use this function you need to have the 'Can purchase participation places' permission and an ASL account.
1) Click on 'DofE Essentials' on the left menu or on 'Essentials on the top menu: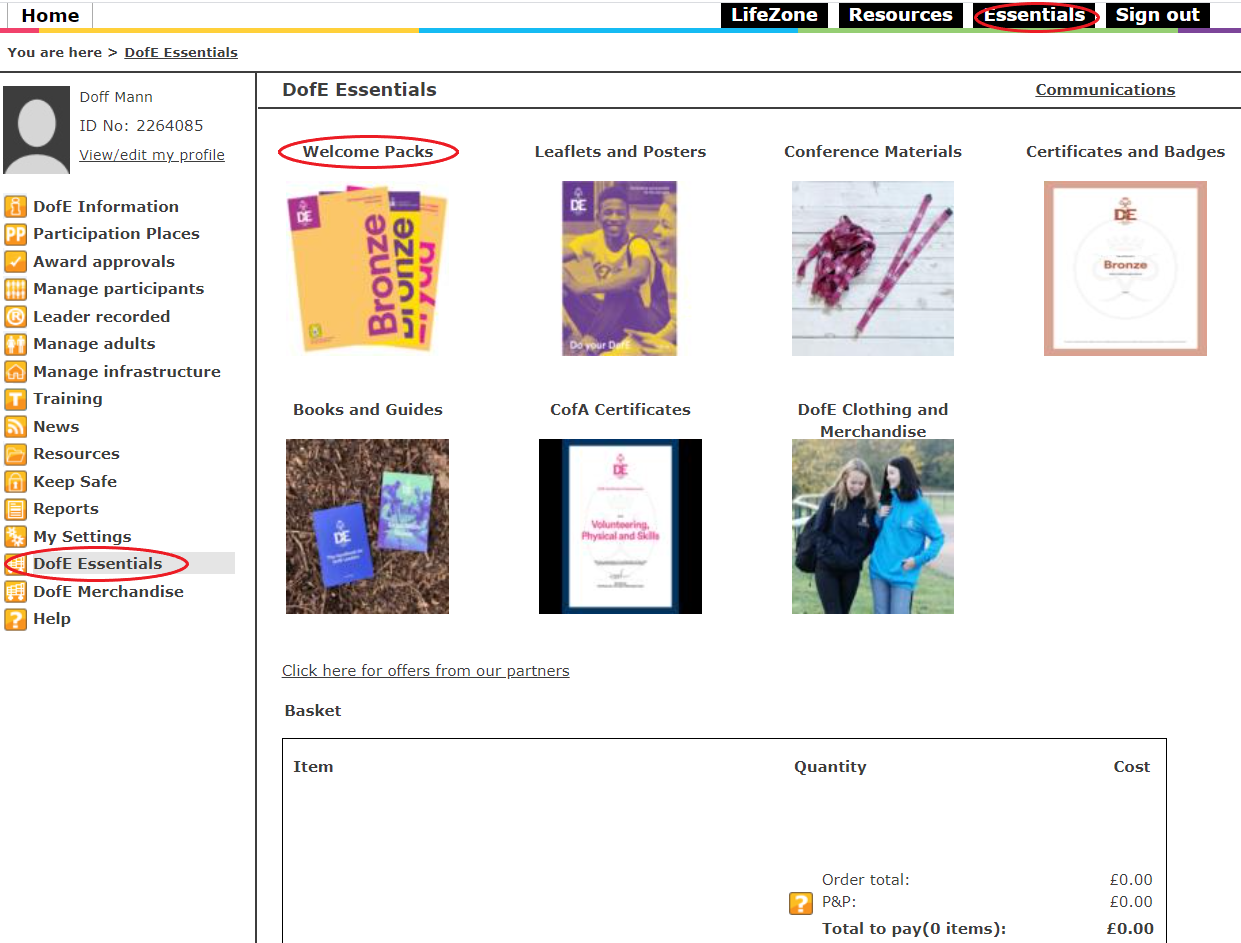 2) Click on 'Welcome Packs'

3) You can click on the item itself to find out more information or click 'Add to basket' if you wish to order it. You can add as many different items as you like to your basket and use the 'Back' button to add items from different categories.
Top tip: Order your certificates and badges at the same time so you only pay one postage fee.
4) You can change the quantity of the items at the bottom of the page by clicking on the plus or minus symbols or free typing in the box:

5) Once you're happy with your order, click 'Next':

6) You then need to specify where you would like to allocate the participation places to within the LO. If you wish the places to be available at the LO, leave the page as you find it and click 'Next' (you can allocate them to a centre later). If you would like to allocate the places to one of your centres now, please select the centre from the drop-down list and click 'Next':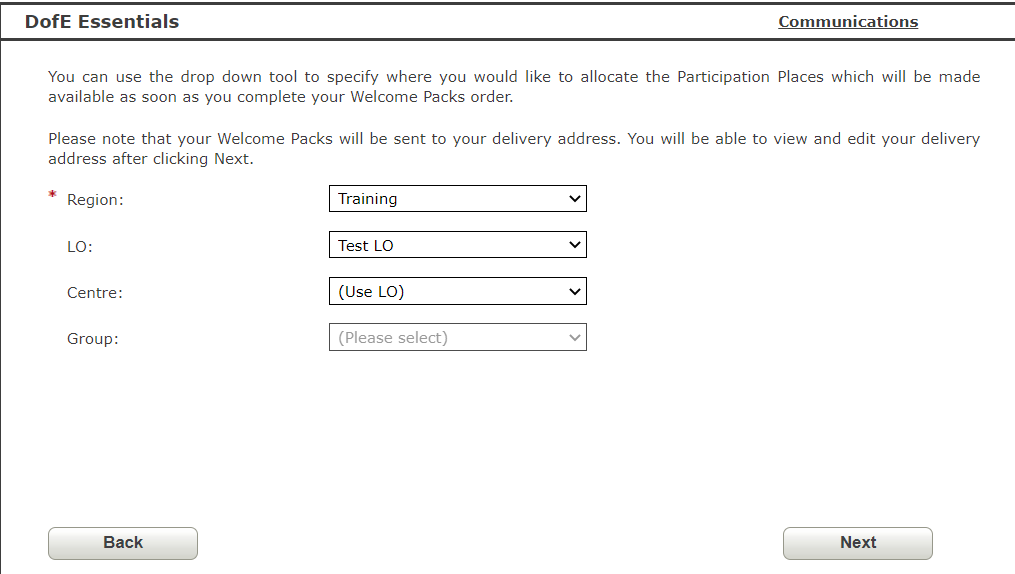 7) Now you need to select the delivery address and click 'Next'. You will then have the opportunity to review your order, add a purchase order number and finally complete your order.
Please make note of the order reference number. It will appear in a green bar once the order has gone through. The participation places will be credited immediately and the Welcome Packs will be delivered directly to the participants once they have registered their home address on their eDofE profile page.
Please click on the link below to see the YouTube video:
Should you have any issues, please don't hesitate to email us at
edofe@dofe.org