From the left-hand menu, select Manage Participants> Expedition Setup> Expedition presentation.
Please filter the participant by using the Location, Subgroup and the User details search box.
Add the mandatory information with the red asterisk *
Select the participant that you wish to add the presentation to and add select Set up presentation button.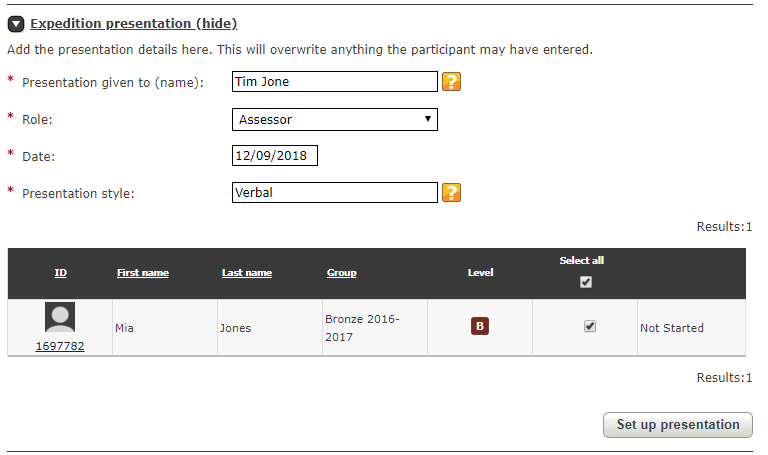 Top tip: Presentation date cannot be deleted however they can be overridden with the correct date. 
Thank you.