Last edited: July 2023
How does a leader fill out the Expedition presentation section?
From the left-hand menu, select 'Manage Participants'.
Then choose 'Expedition Set up'.
Use the filters to find the participant(s).
Select 'Expedition presentation'.
Complete all the mandatory information with the red asterisk
Select the participant(s) that you wish to add the presentation to
Select the 'Set up presentation' button.
The presentation date cannot be deleted but can be overridden with the correct date.
Bronze expeditions no longer require a presentation.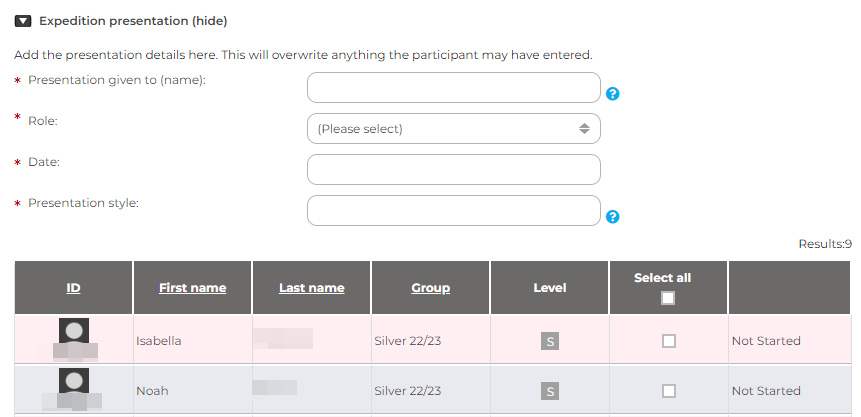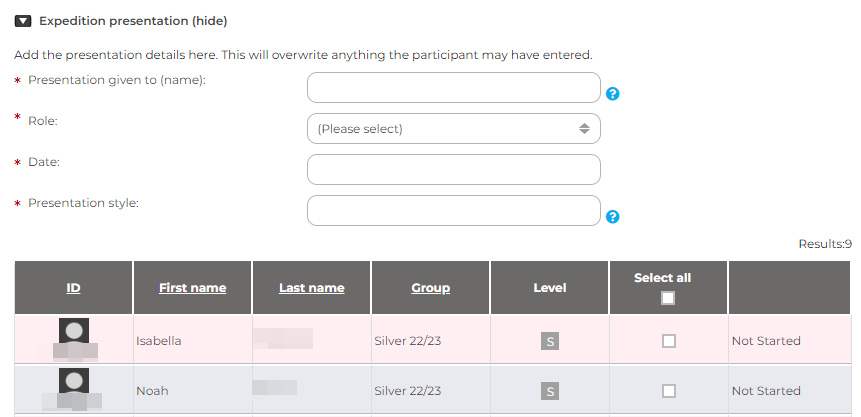 Should you have any issues, please don't hesitate to email us at edofe@dofe.org