From the left-hand menu, select Manage Participants > Expedition Set up. You can filter the participant by using the 'Location', 'Subgroups' and the 'User details' search box.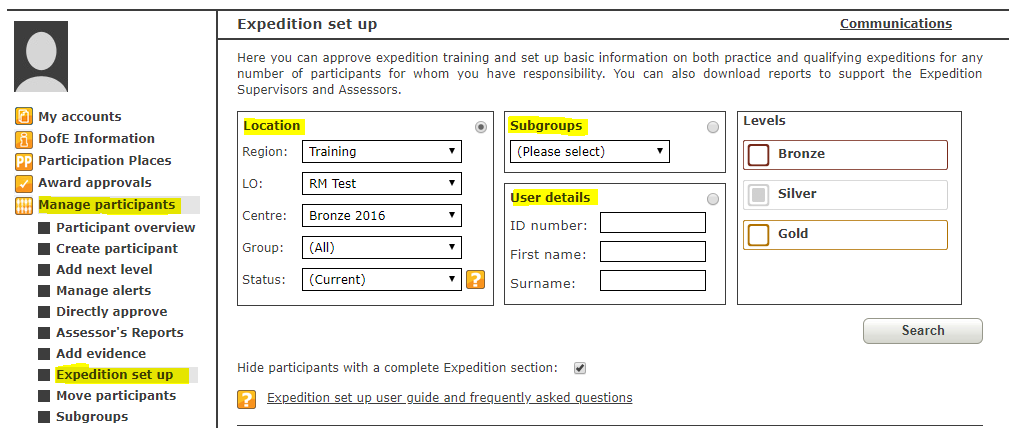 Select 'Expedition presentation' and complete all the mandatory information with the red asterisk *. Select the participant that you wish to add the presentation to and select the 'Set up presentation' button.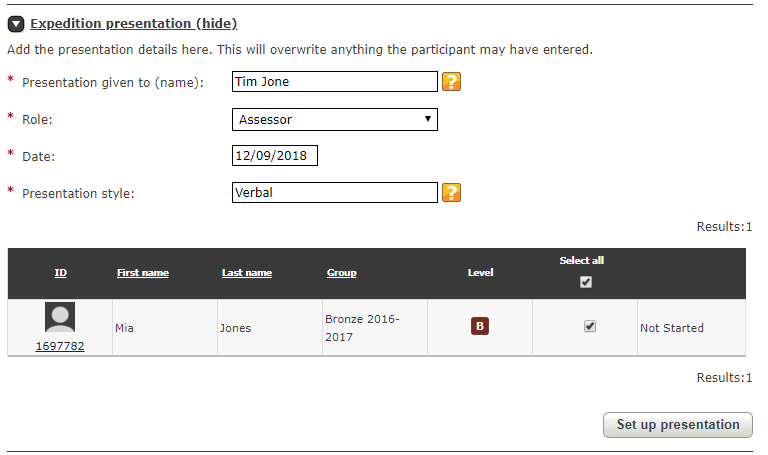 Top tip: Presentation date cannot be deleted however they can be overridden with the correct date.
Should you have any issues, please don't hesitate to email us at edofe@dofe.org