Leaders and above account holders will have access to 'Expedition set up' located on the left-hand menu under 'Manage Participants'.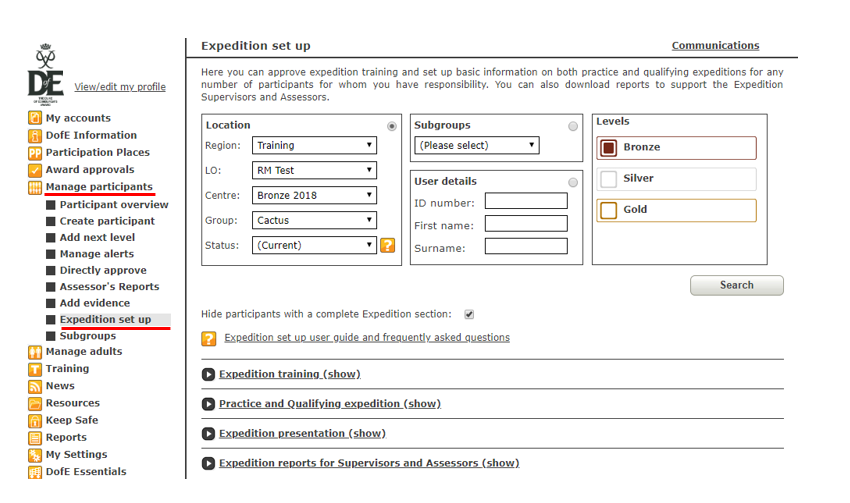 There are 3 ways to search for participants
1. Location
2. Subgroups
3. User details
Select Expedition training and enter the date that the training was completed. You can then select the participants who have completed the training.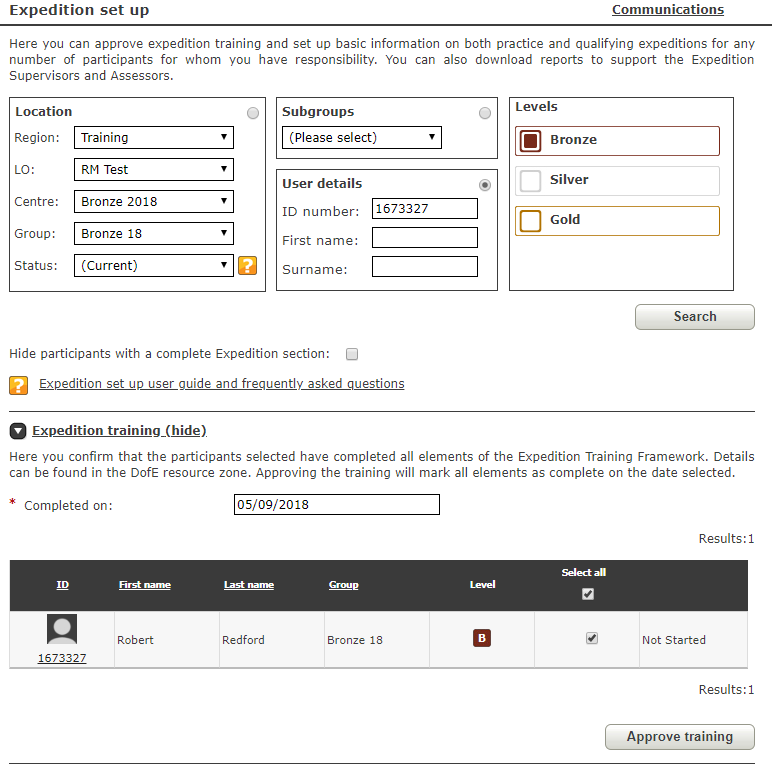 Once the training has been added, you will see a green banner confirming the change.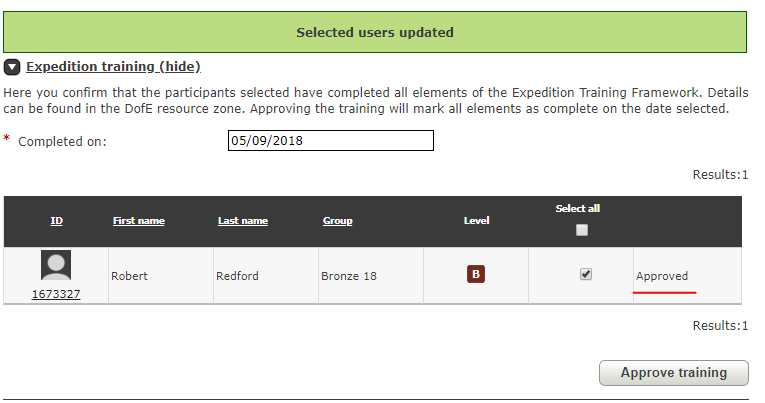 The training completion date must be in the past and not in the future.
Should you have any issues, please don't hesitate to email us at edofe@dofe.org