From the left-hand menu, select Manage Participants> Expedition Setup> Practice and Qualifying expedition.
Please filter the participant by using the Location, Subgroup and the User details search box.
 Select "Practice" and complete all the fields marked with red asterisk **.
Select the participants you wish to add the practice expedition to and select "Add expedition to participants" button on the bottom of the page.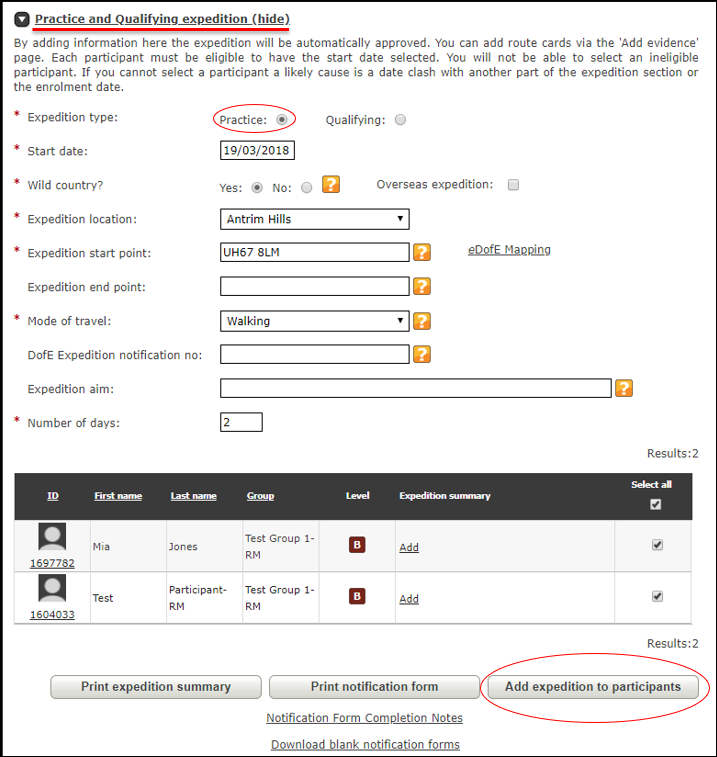 See also the Mapping User Guide attached.