For guidance on what is required for an Assessor's Report, please look at The Handbook for DofE Leaders (page 21 in the 7th Edition).
If an Assessor's Report has been submitted through the Assessor's Report portal then it will show within the 'Communications' box on the adult's homepage on the top right-hand side.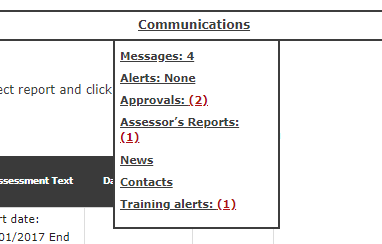 Select 'Assessor's Reports' and check if the content is appropriate, tick the box and select 'Send to participant' button.
You can also check the assessor's report via Manage participants > Assessors reports from the left-hand menu.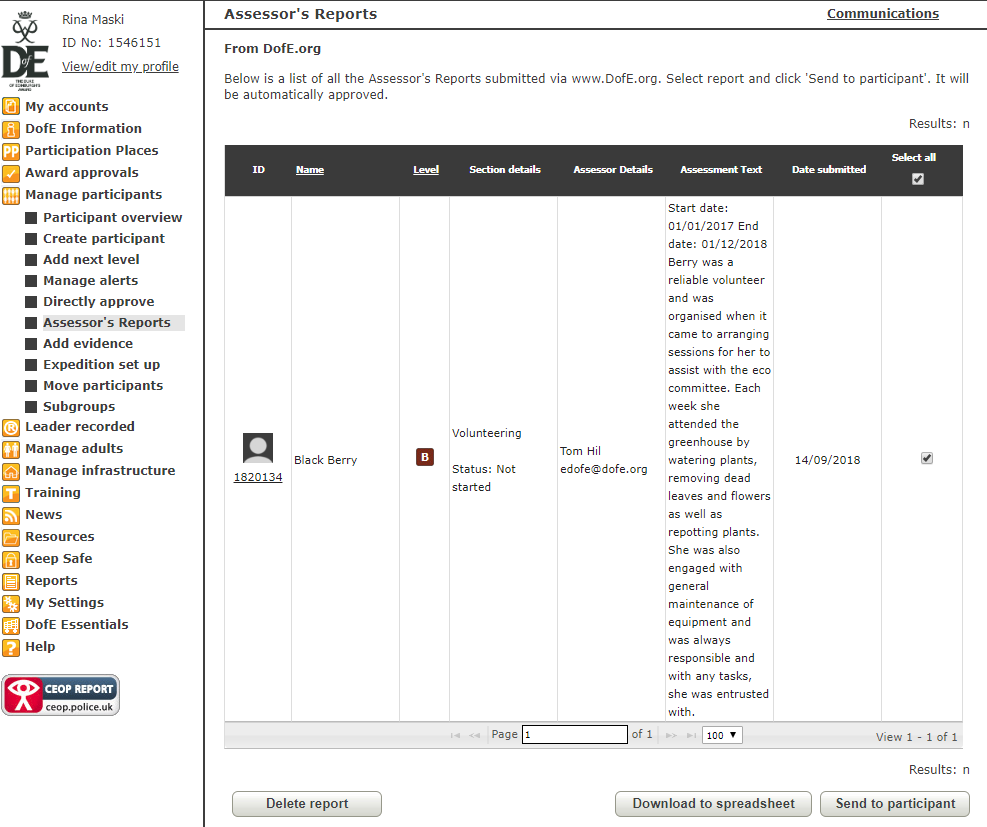 Should you have any issues, please don't hesitate to email us at edofe@dofe.org