Each AAP will need to have one AAP Manager and this account is set up by Head Office. AAPs can have multiple or no AAP Administrators and they can be set up by the AAP Manager.
Only Head Office can change an AAP Administrator to an AAP Manager.
Create AAP Admin
AAP Managers have the 'Can add and edit AAP Administrators' permission on their account.
To create an admin account holder, you will need to go to AAP > Staff > Create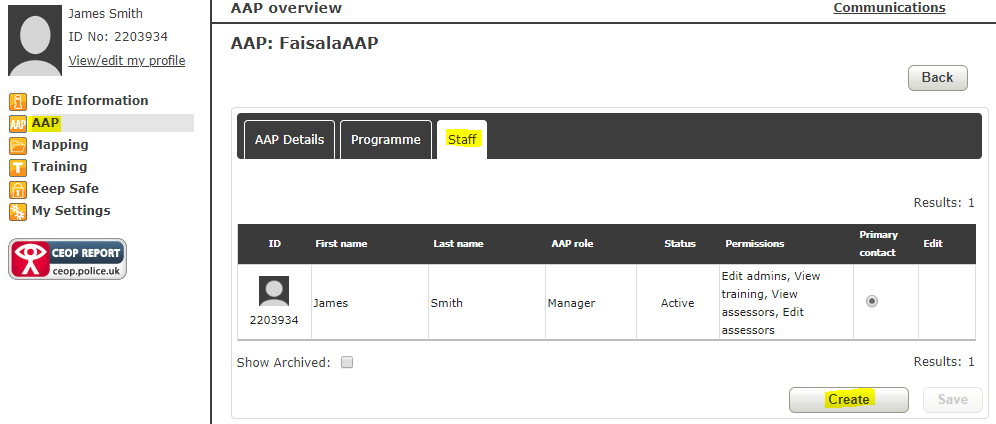 From there, you will be able to add the user's personal/contact details and set the permissions for their account.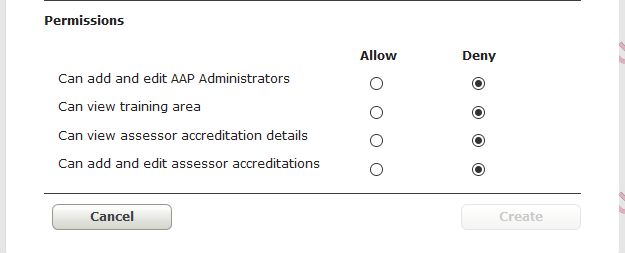 Once the account has been created, the user will receive an email with their login details.
The 'Create' button will be disabled if the AAP is archived.
Should you have any issues, please don't hesitate to email us at edofe@dofe.org