Centre co-ordinator and above eDofE account holders with the permissions 'Can transfer adults within their network'/'Can transfer adults from outside their network' can move an adult account into their hierarchy.
1. Select 'Manage adults' from the left-hand menu and then 'Move adults':

2. Enter the relevant ID no. in the search box and click on the box containing their details when it appears. If the adult is eligible to be moved the 'Next' button at the bottom of the screen will be activated.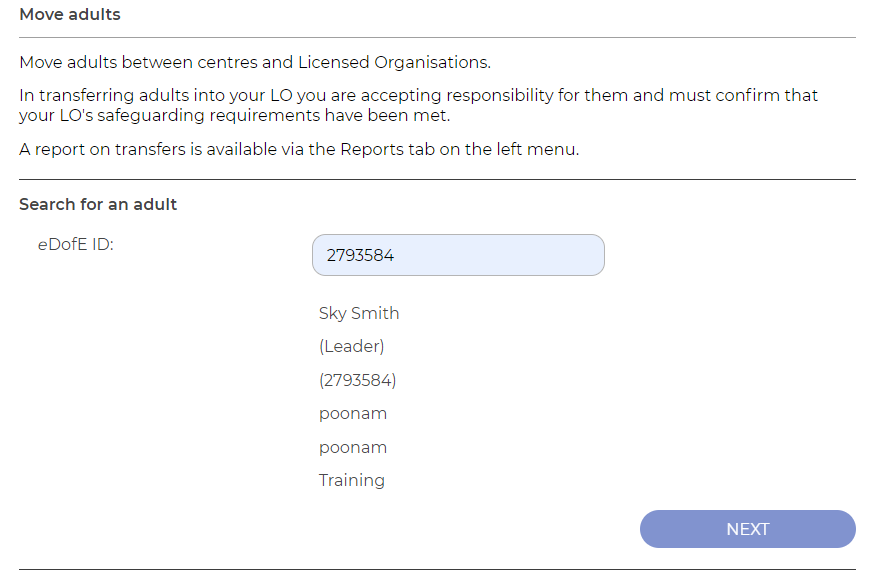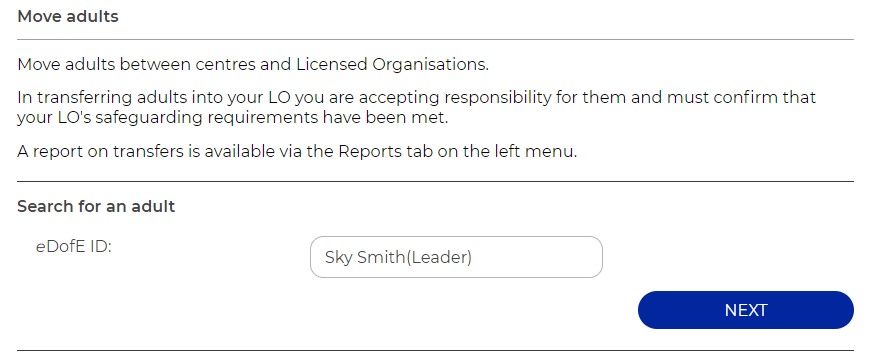 3. Depending on your permission you can select the licensed organisation, centre and group level from the location drop-down list.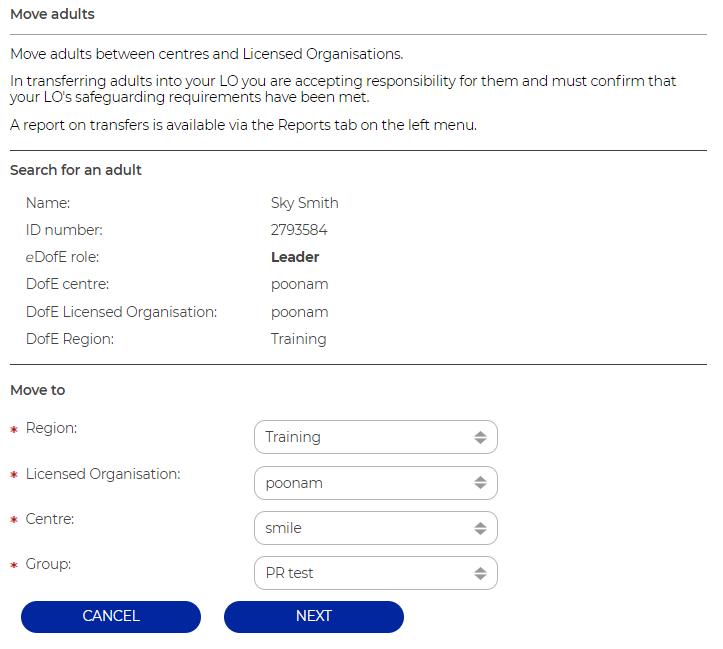 4. By default the adult's permissions are set to deny. Please change them accordingly and click on 'Next'.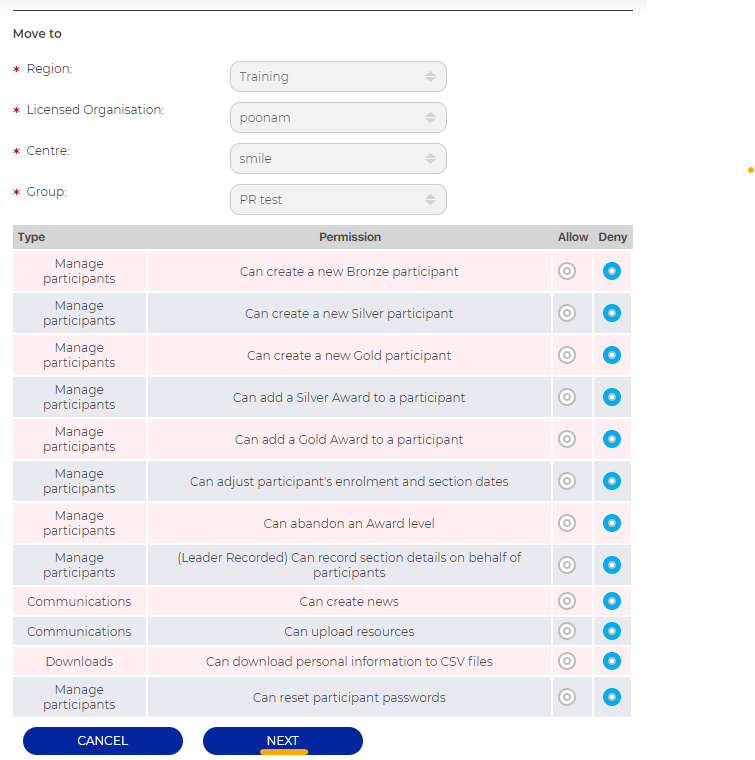 5. Safeguarding confirmation is requested, please tick the 'Yes' box.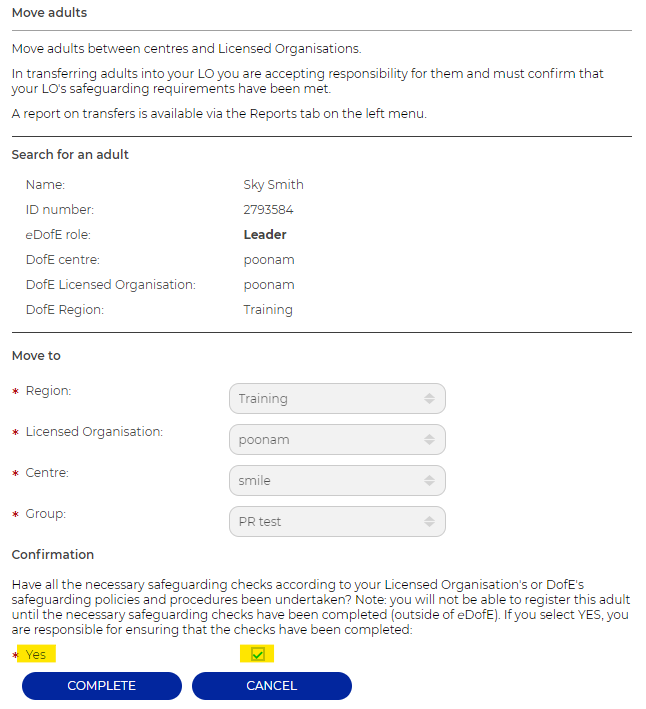 6. If the move is successful, a green banner with 'Move completed successfully' is shown.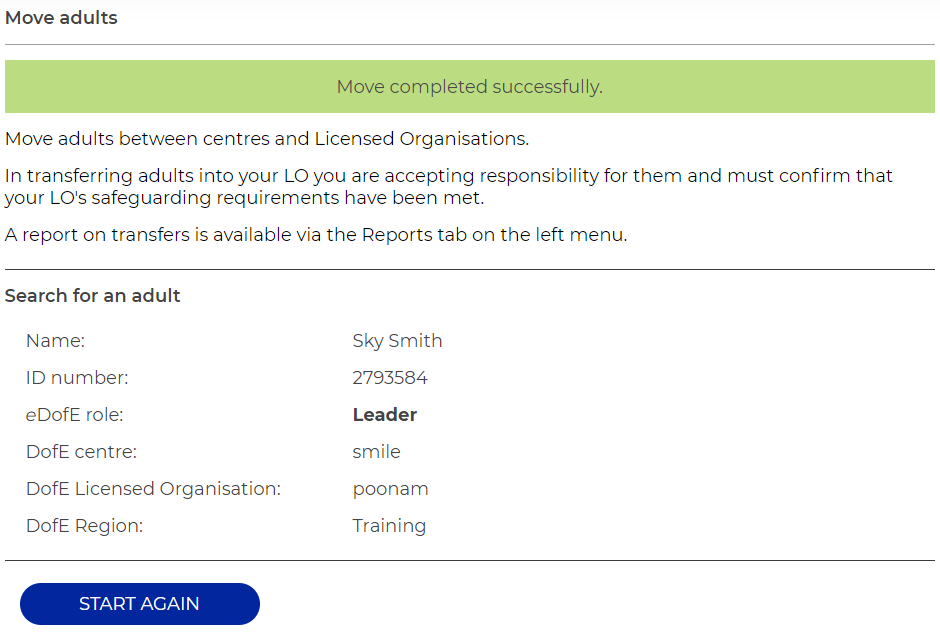 7. Email confirmation is sent to the DofE Manager in both the old and new Licensed Organisations and to the adult being moved.
There are a few reasons why adults cannot be moved.
1. "Deleted" adult account. 'No results found' message is shown.
2. Adult is the primary leader of a group. 'This user is a primary and cannot be moved' message is shown.
3. Adult is a DofE manager. 'DofE Managers cannot be moved' message is shown.
4. Adult has an ASL and a Head office account. 'Head office staff cannot be moved' message is shown.
Please follow this YouTube link for more information - eDofE How to move an adult's account
Should you have any issues, please don't hesitate to email us at
edofe@dofe.org