Last edited: August 2023
How do I apply for a credit account?
Administrators and above account holders will have access to a credit account.
To apply for a credit account you need to complete the 'The Award Scheme Ltd Credit Account
Application Form' which can be found on the bottom on the DofE Essentials page: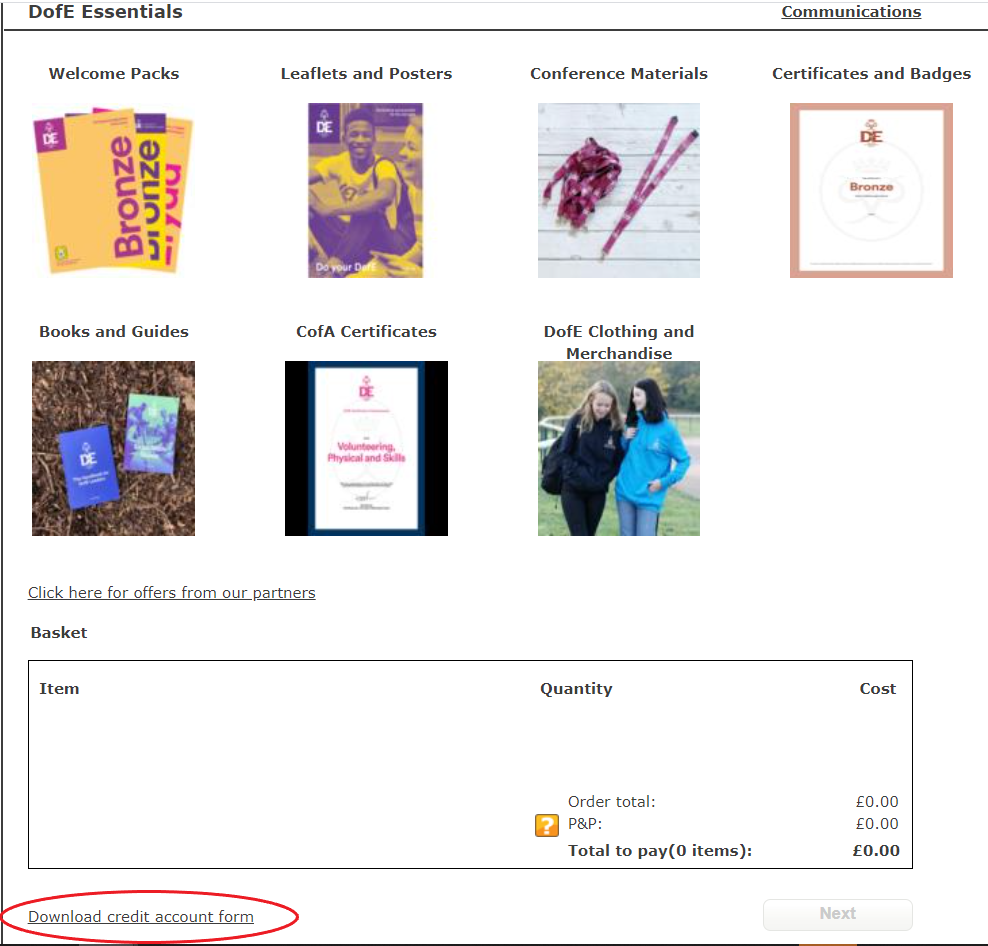 Once you have completed the credit account application form you can either email it to our Award Scheme Limited team (ASL) to asl@dofe.org or you can post this to The Award Scheme Ltd, Unit 18-19, Stewartfield, Newhaven Road, Edinburgh, EH6 5RQ.
Please make sure that all your information is accurate and presented clearly on the application form. Please ensure that the credit account address is your centre/LO's address as it is used for delivery purposes.
Some of our restricted items like Badges and certificates may only be delivered to your centre/Licensed Organisations. If you want them to be delivered to other addresses, please get in touch with our ASL team at asl@dofe.org.
Once you have access to a credit account, you can see the 'Credit account' option on the Payment method section via DofE essentials.

Should you have any issues, please don't hesitate to email us at edofe@dofe.org