Last edited: August 2023
How do I add a programme planner?
Click on the arrow to open the section you want to add a programme plan.
Add the mandatory (*) information for the section.
Click 'Submit for approval'.
The programme planner will be sent to your DofE leader for approval.
You should see a message notifying you and the section status icon 'Programme submitted' will be highlighted to show the current state of your section.
You cannot edit your programme planner section once it's been submitted – if you want to edit it you will need to go to edofe.org and login and unsubmit it from there. For more information on how to do this, please click here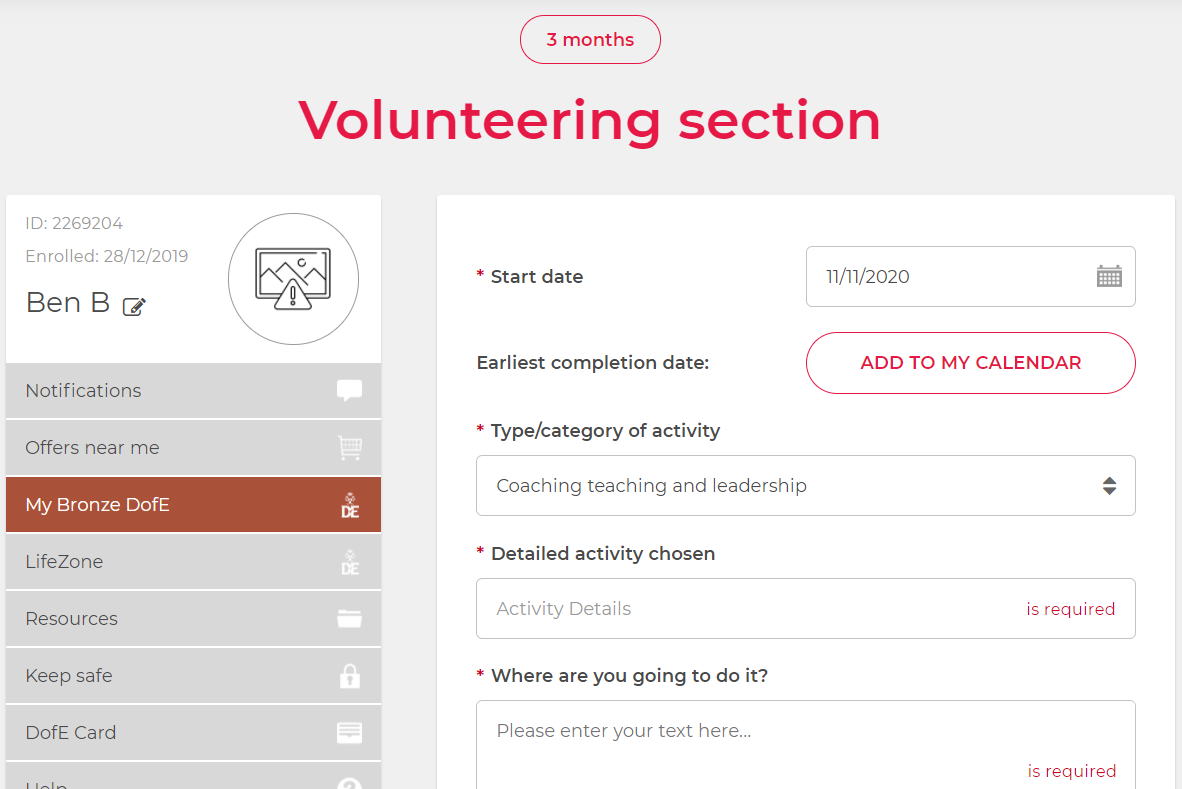 Should you have any issues, please don't hesitate to email us at edofe@dofe.org