What is the Assessor Directory?
We know that each year some Licenses Organisations and AAPs struggle to find an accredited Assessor, which can mean having to postpone or cancel a qualifying expedition. The Assessor Directory is a new functionality on eDofE where accredited Assessors will be able to share their availability and geographic area with LOs and AAPs if they are willing to assess for other organisations. LOs and AAPs will be able to search for an Assessor, potentially at short notice, for their Bronze, Silver and Gold expeditions.
It is important to note that only Active Assessors will be visible on the Assessor Directory. Active Assessors are those who have a valid accreditation that is in date (i.e. not marked as Inactive or Expired) and who have at least one current affiliation (i.e. they are registered and approved to assess for at least one Licensed Organisation or Approved Activity Provider).
Only eDofE account holders (Leader and above) can access the Assessor Directory and must be logged into their accounts to do so.
How do I access the Assessor Directory and search for Assessors?
1. You can access the Assessor Directory via Resources > Assessor Directory: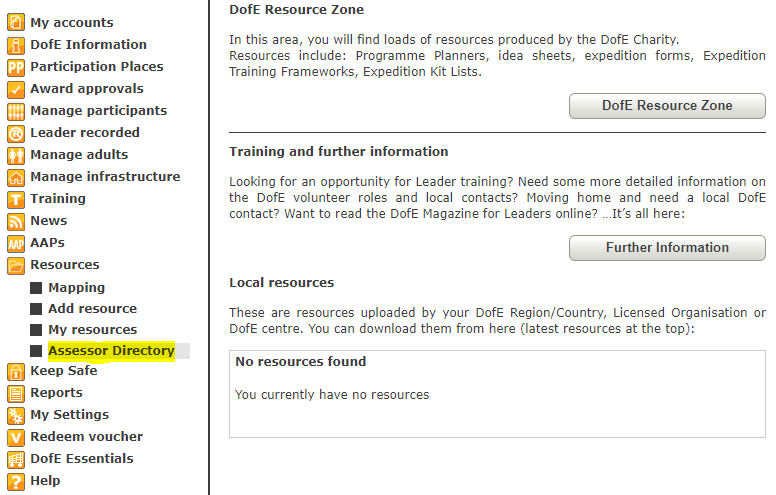 AAP users can access the Assessor Director via Training > Training search > 'Can't find an assessor - try the Assessor Directory':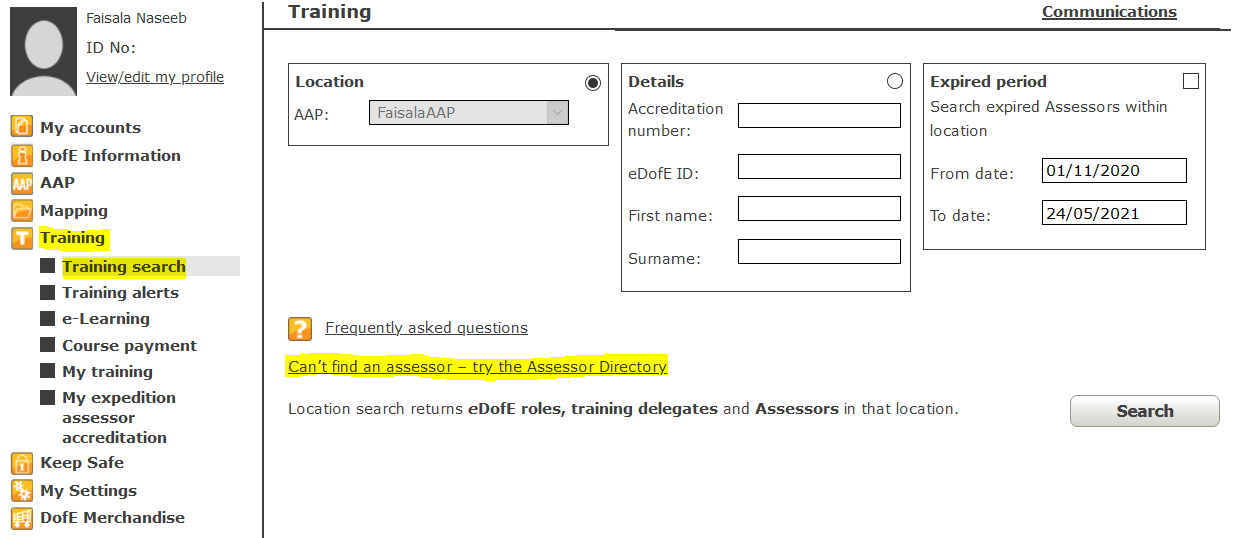 2. Search for Assessors using a postcode or wild country area - you can then filter to view assessors in your LO, select a mode of travel or view those assessors with SEND specialism:

3. You'll be able to view the assessors based on your search - you can see a brief overview of their expedition details and can click 'Learn more' to view more details: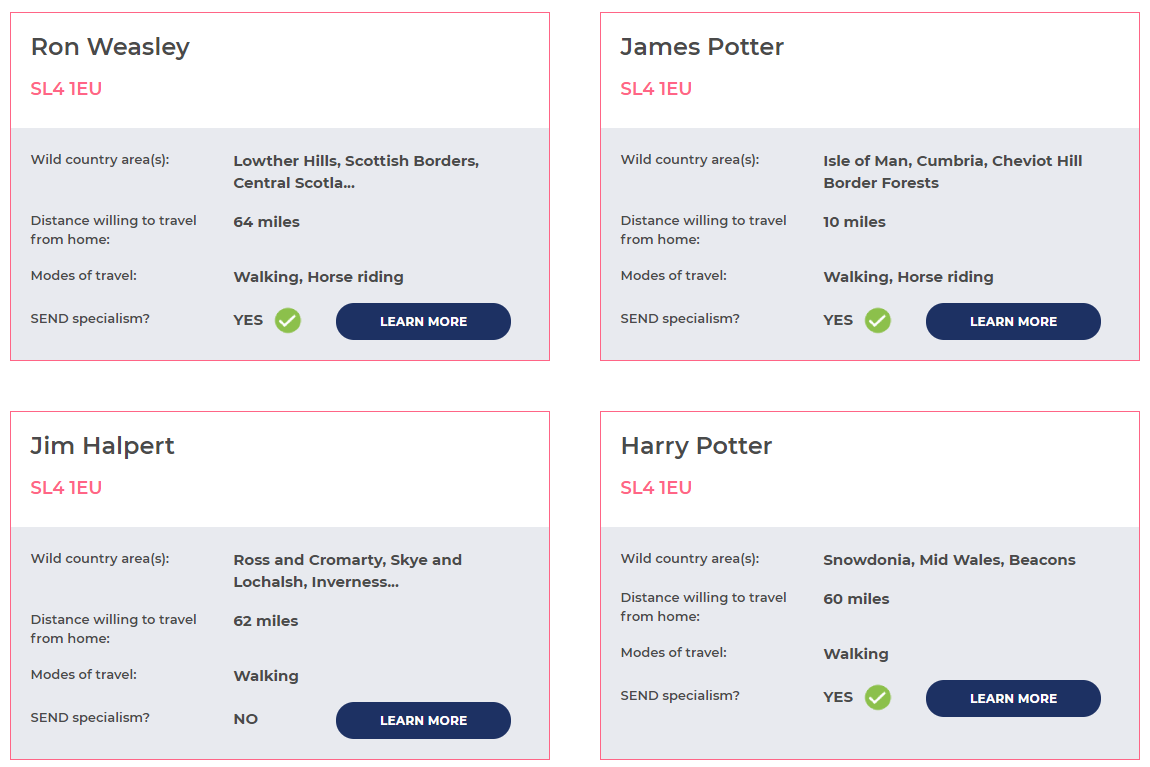 4. Once you click to learn more, you can view the assessor's profile - this includes a summary of their experience/qualifications and their assessor and expedition details.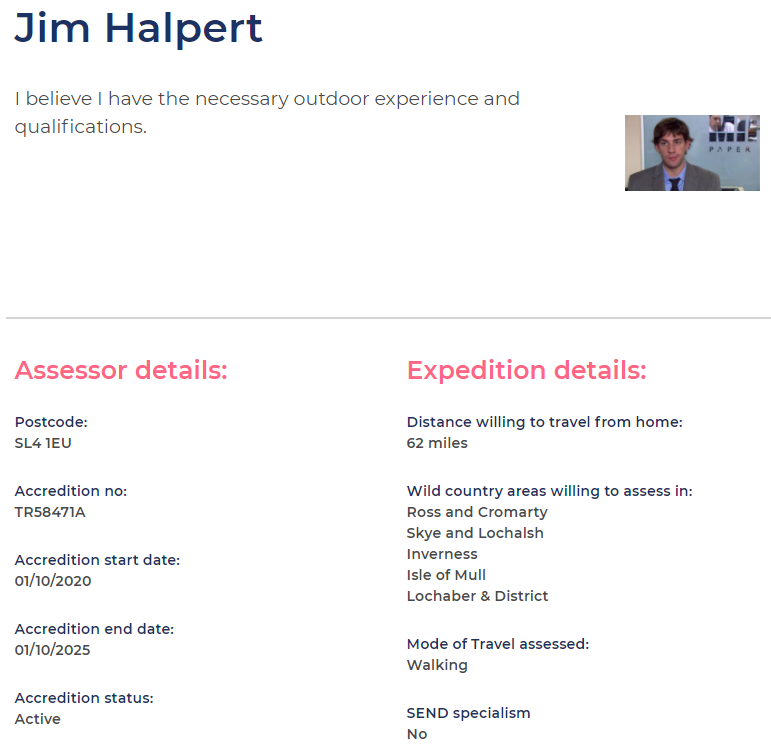 How do I contact an assessor?
1. To contact an assessor from the Assessor Directory, you'll need to click view their full profile and then scroll down and complete the contact form: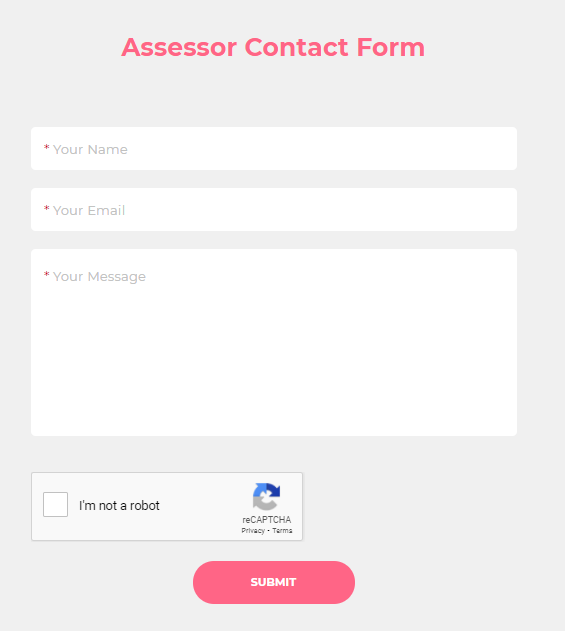 2. The assessor will then receive an email and will be able to reply using your contact details: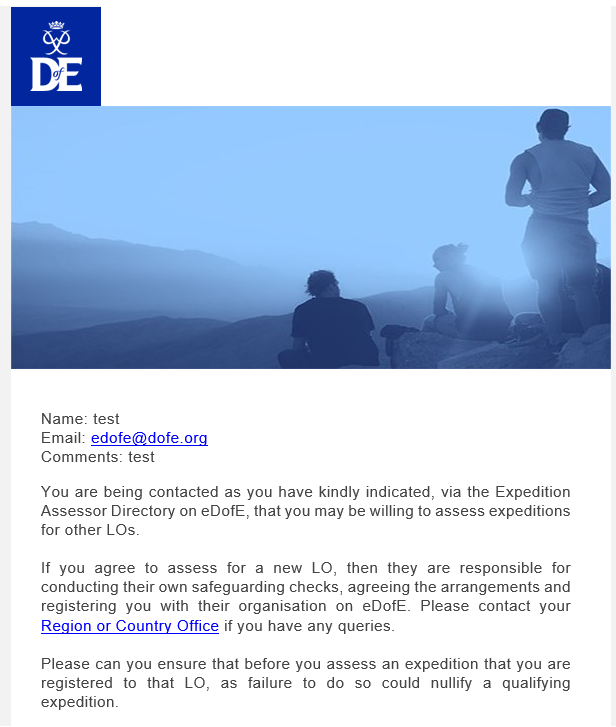 Should you have any issues, please don't hesitate to email us at edofe@dofe.org