You can only unsubmit your section if it has not been approved by your DofE leader. If it has been approved and you still want to edit it, you will have to ask your leader to reopen the section so you can edit it.
To unsubmit your section:
1. Login to your eDofE account.
2. Select 'My Bronze DofE', 'My Silver DofE' or 'My Gold DofE' depending on the level you are working towards on your left-hand side.
3. Select 'Edit section' button on the respective section.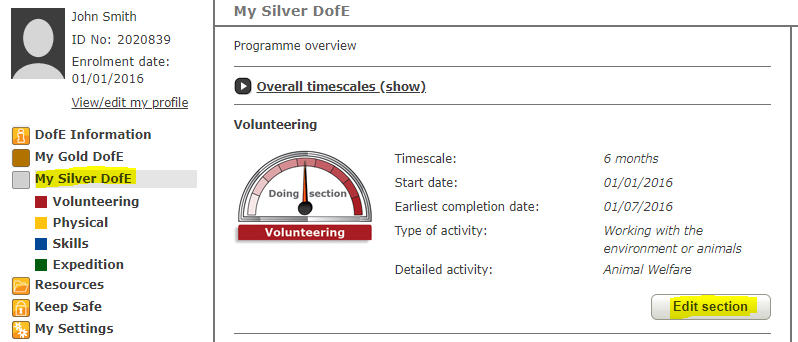 4. Click 'Undo submit section' in the section you have selected.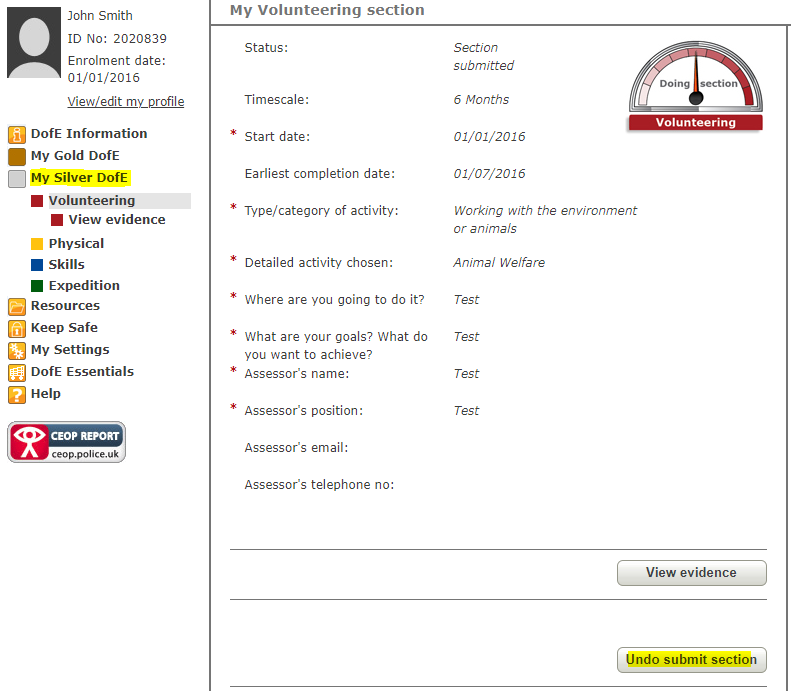 5. This will now bring back your section to a programme planner approved state which will let you add more evidence.
Should you have any issues, please don't hesitate to email us at edofe@dofe.org