1. Login to your eDofE account.
2. Select 'My Bronze DofE', 'My Silver DofE' or 'My Gold DofE' depending on the level you are working towards on your left-hand side.
3. Select the 'Edit section' button on the respective section.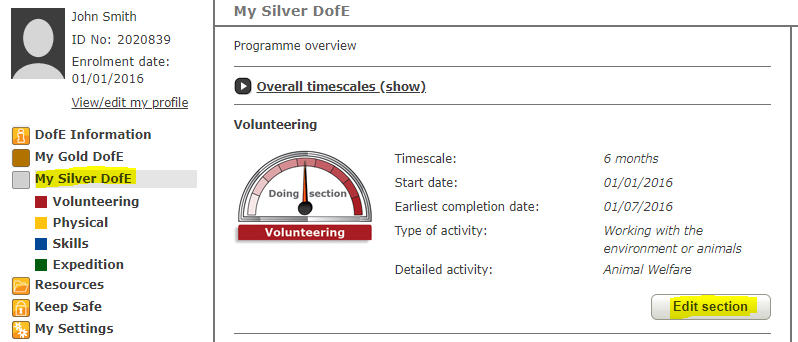 4. Click 'Revert to draft' in the section you have selected.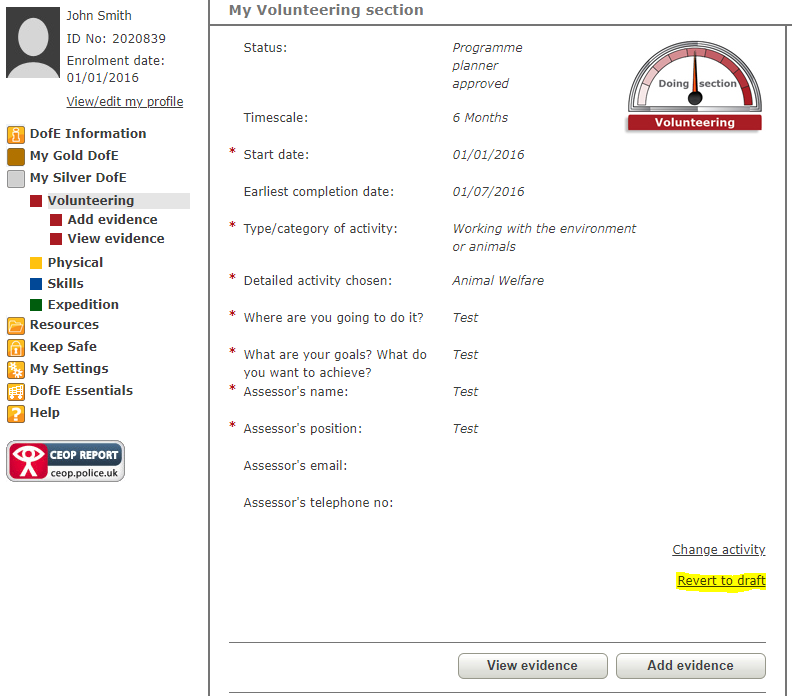 5. This will now bring back your programme plan to a draft state which will let you edit information. Once you have finished editing, you will need to re-submit your programme plan for your leader to approve.
Should you have any issues, please don't hesitate to email us at edofe@dofe.org