Participants can send their maps to members of their group and their DofE leader through eDofE. You will need to select your map, select the participant/leader from the drop-down menu and click 'Send maps'.
Please note: adult account holders cannot send a map to participants through eDofE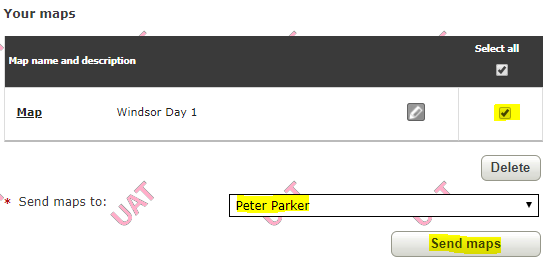 Participants and leaders will get an automated message in their inbox which they can view by selecting the communications box from the top right-hand corner and selecting 'Messages'. You can view the map by clicking the map name in the message. Any changes made to the map will automatically be updated for the other group members/leader that the map was shared with.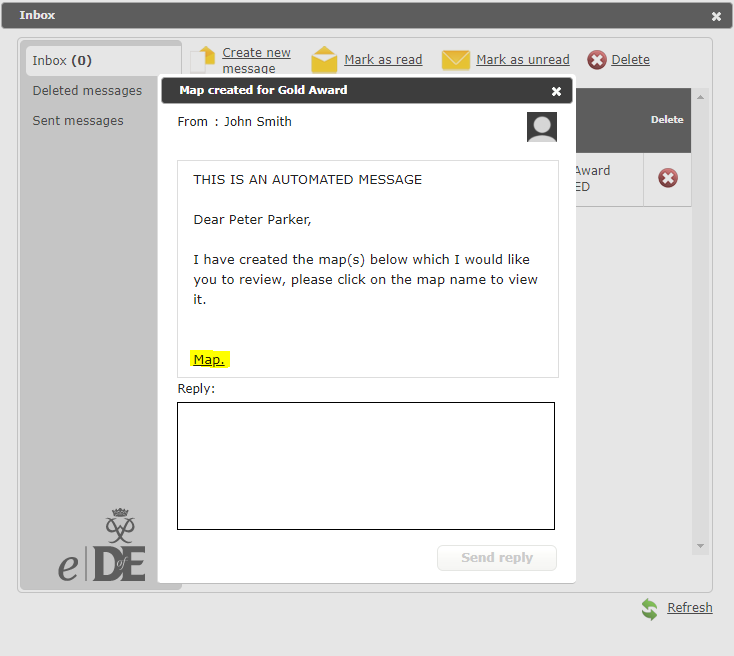 Should you have any issues, please don't hesitate to email us at edofe@dofe.org