View messages
To view your messages you will need to select the icon in the top right-hand corner and select 'Notifications'.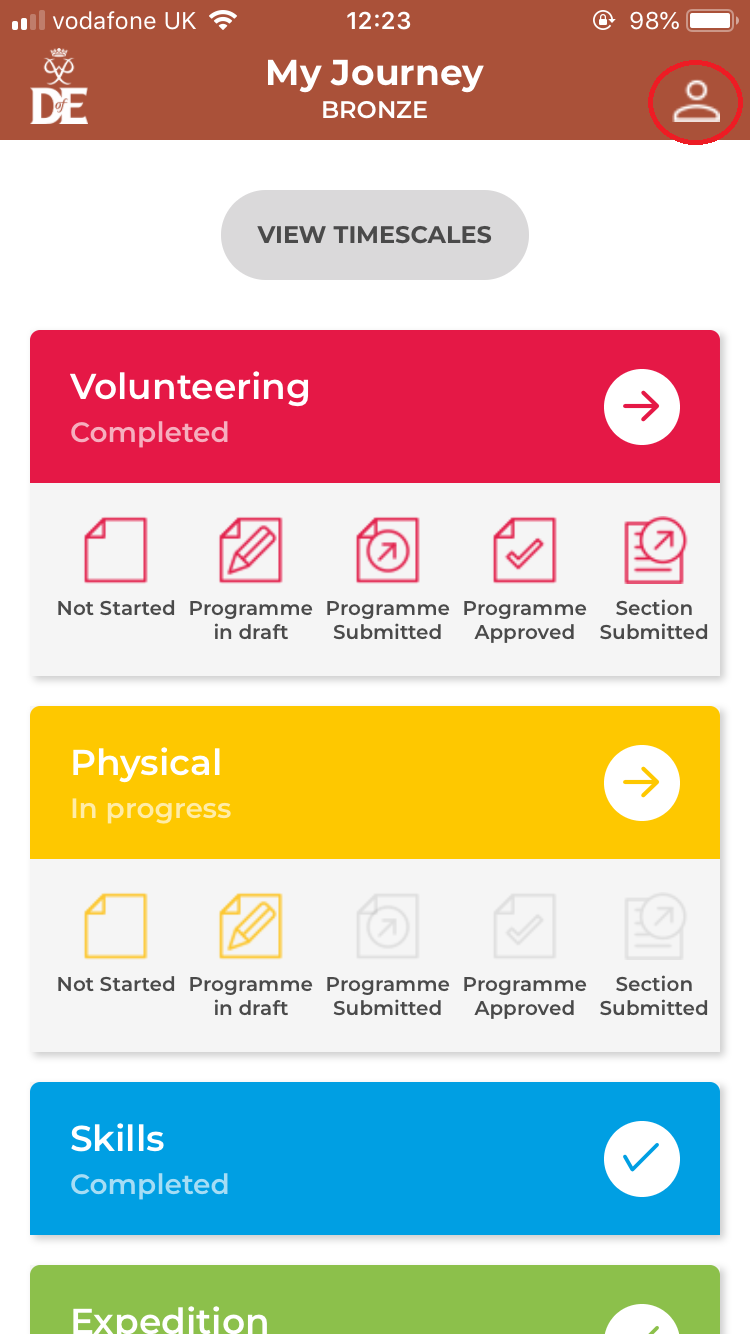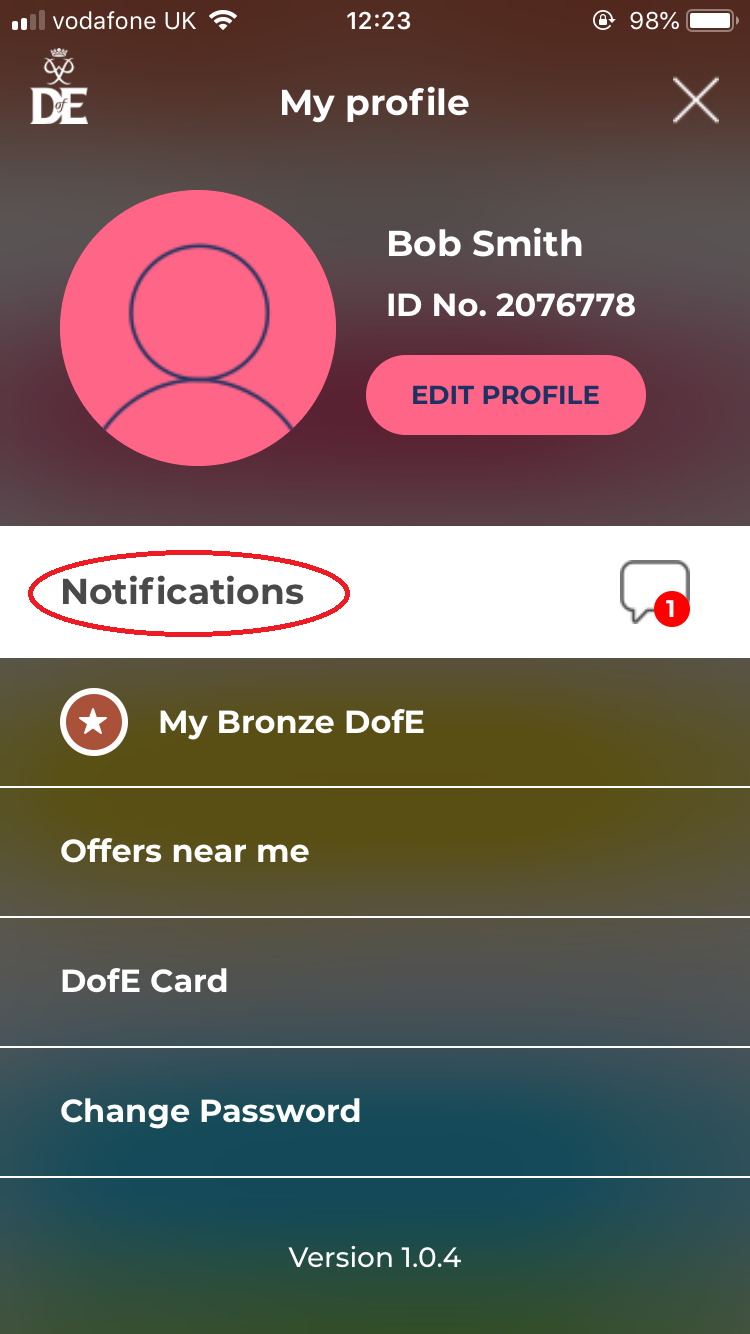 Your unread messages are displayed at the top in the 'New' section and have a blue dot. You can view messages by tapping on them and they will then be marked as read. You can also swipe left on a message and you will then have the option to view, mark as read or delete it.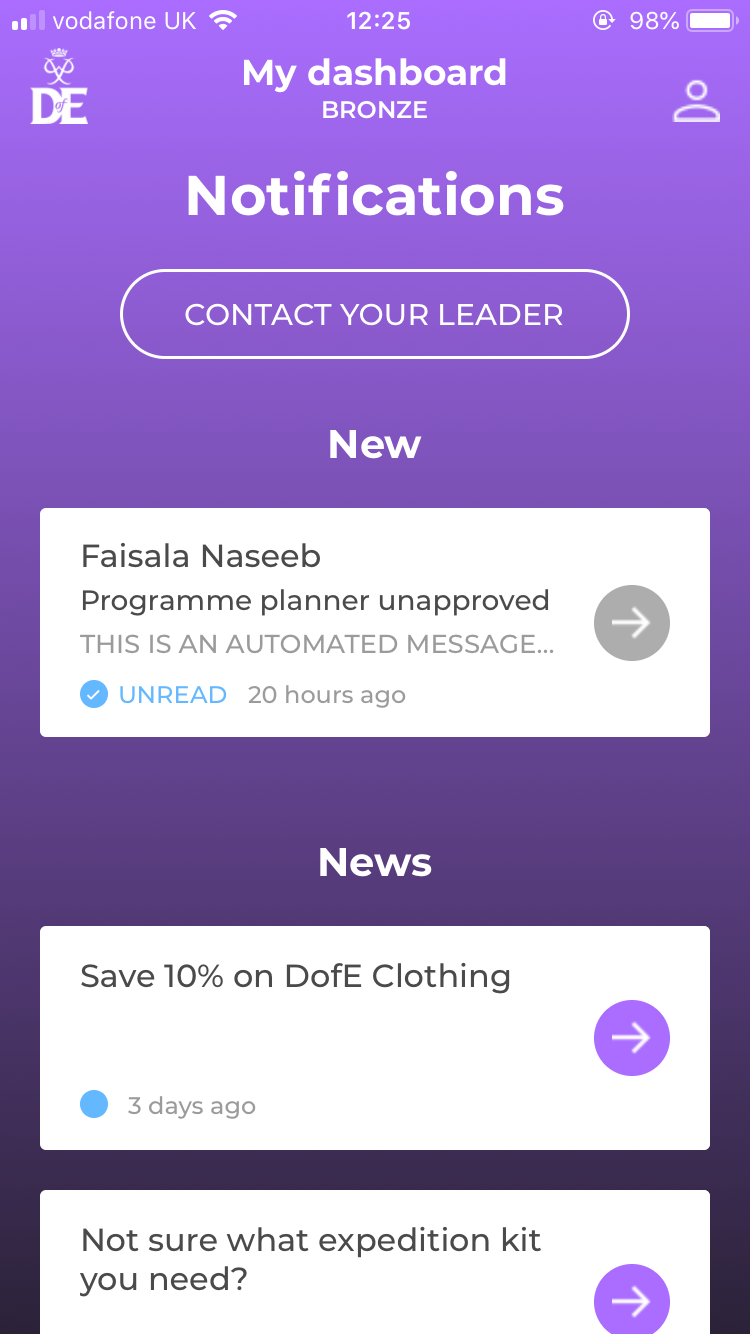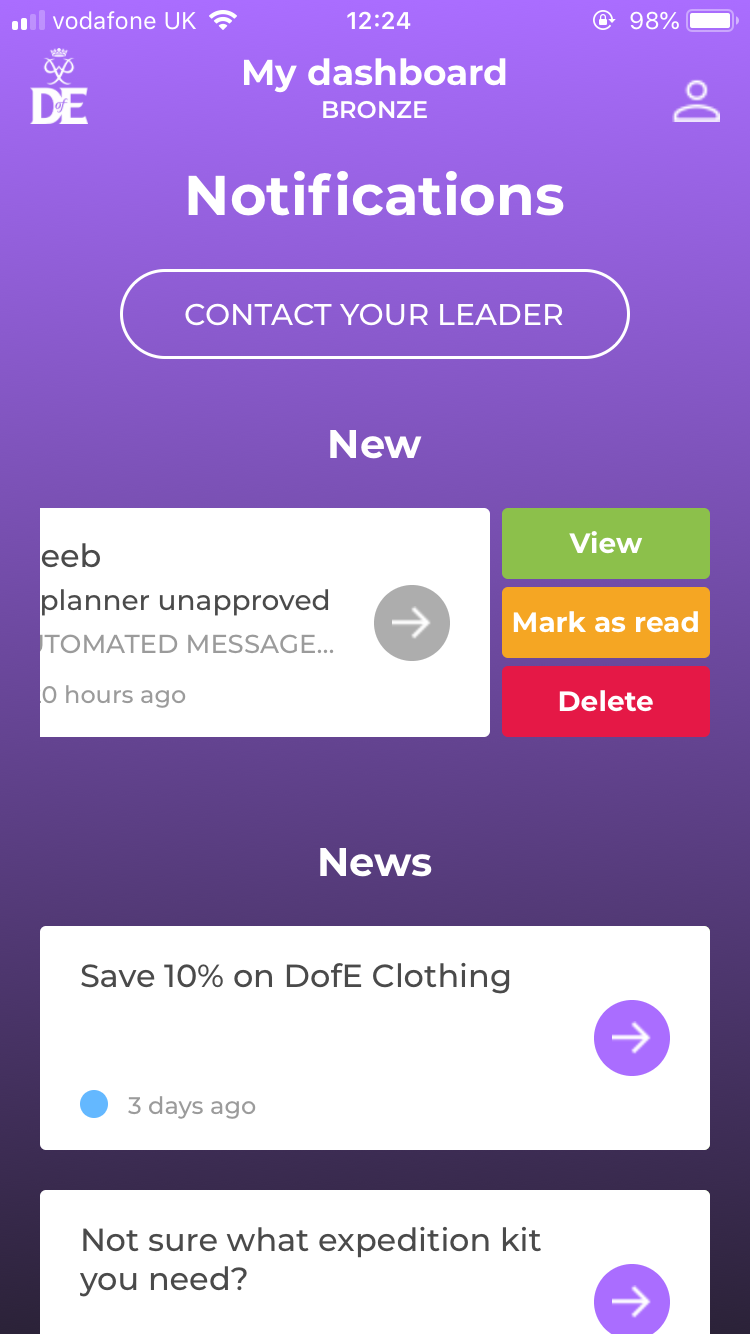 Your read items are displayed at the bottom in the 'Read' section and have a green tick.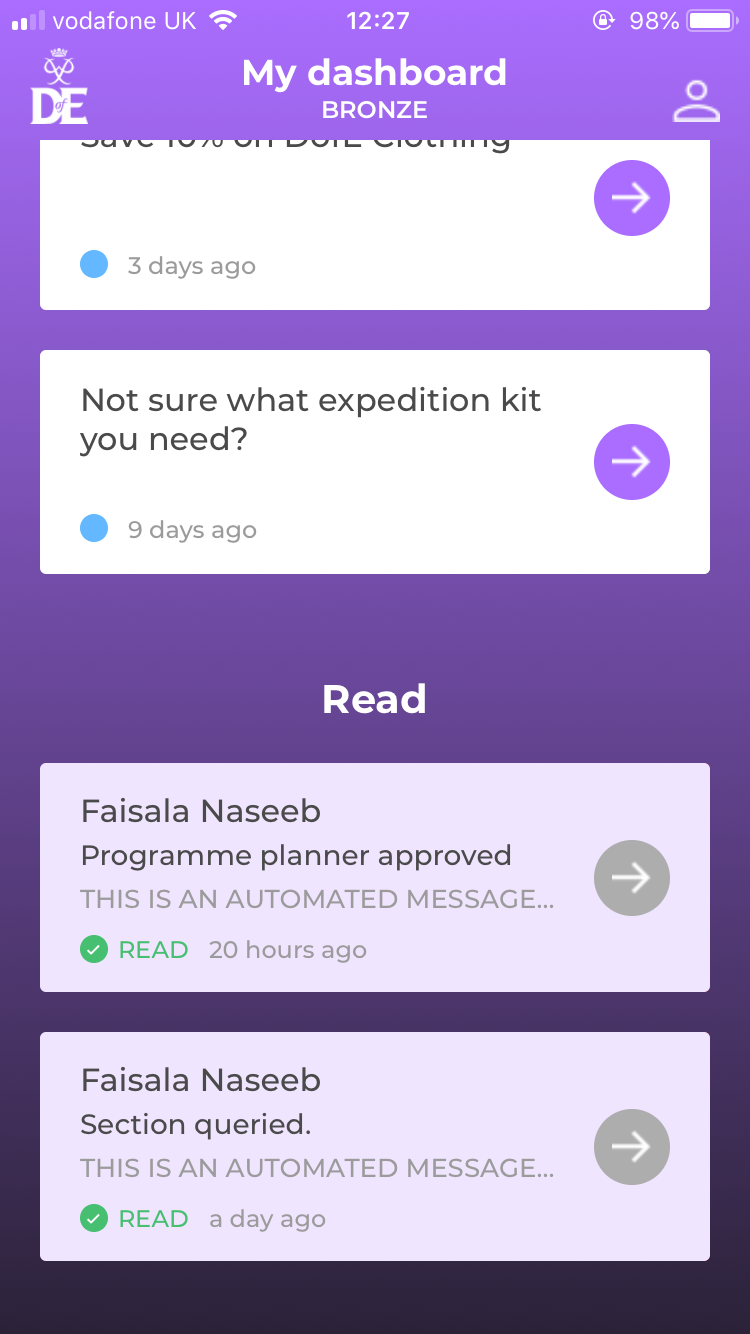 Send messages
You can send messages to your DofE Leader through the app via 'Notifications' > 'Contact your leader'. You will then be able to select your leader and send them a message.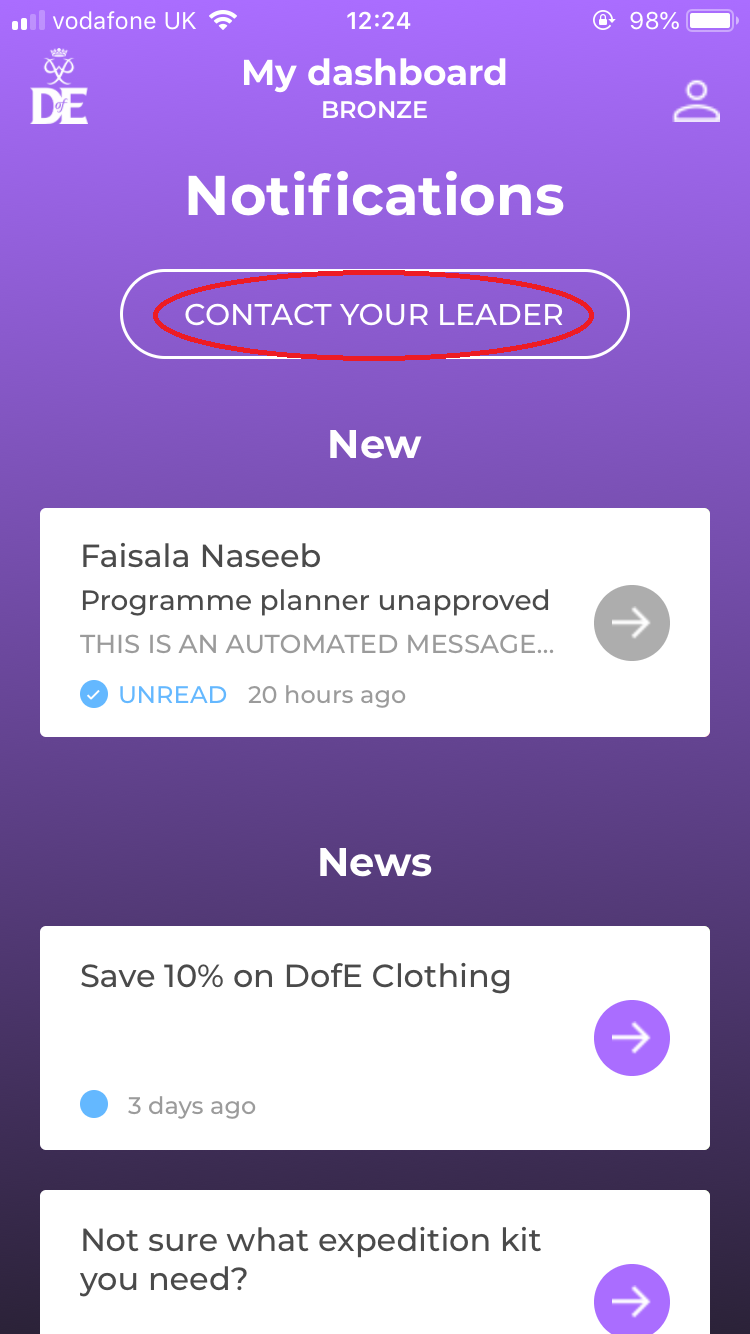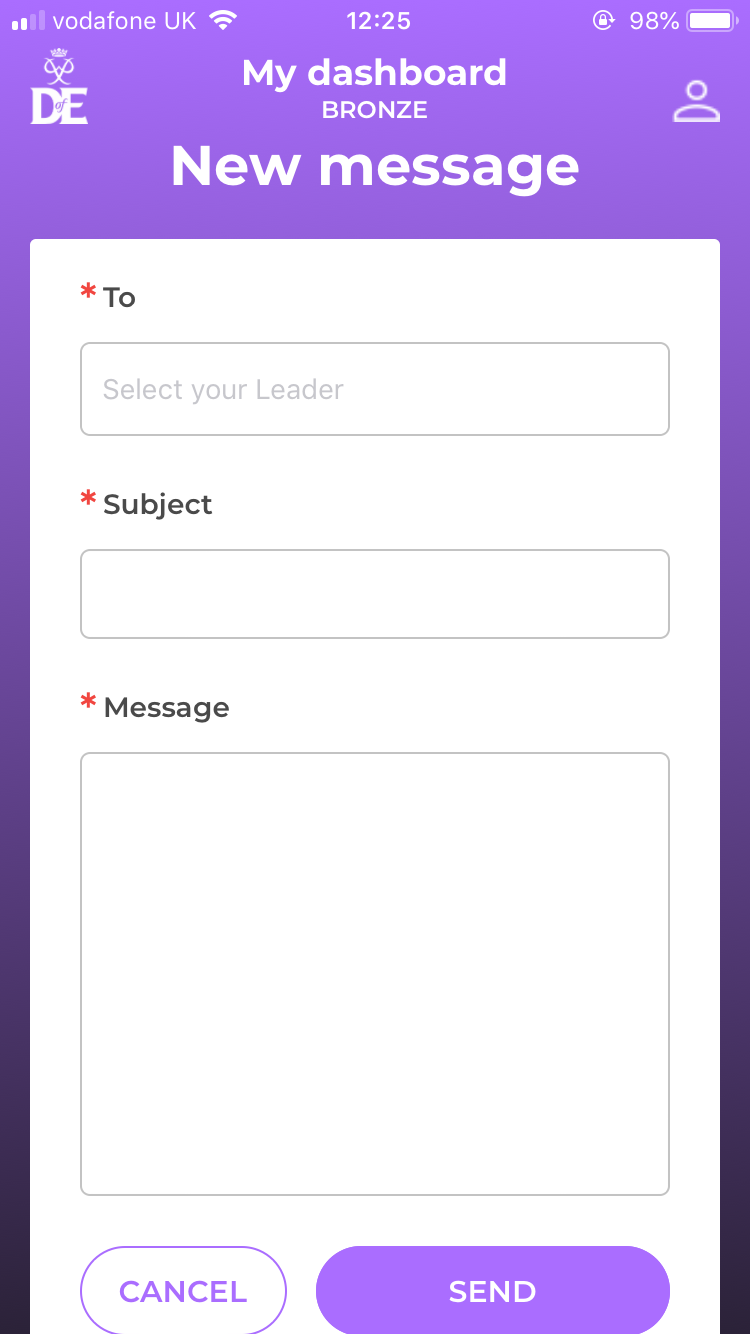 You can view your sent messages by scrolling down from the notifications dashboard and clicking 'View sent messages'. You can delete your sent messages by swiping left or by viewing the message and then clicking 'Delete'. To go back, click the DofE logo in the top left-corner.