Adults who have a leader account and above are able to change a participant's enrolment date as long as they have the 'can adjust participant's enrolment and section dates' permission applied.
eDofE will allow a participant's enrolment date to be changed in line with the DofE's age range requirements and as long as there are no date clashes with sections at other levels.
Find the participant's account by using 'Manage participants > Participant overview' from the left-hand menu or using the 'Find user' box from the top right-hand corner.
1. Select the participants award level i.e Bronze, Silver or Gold: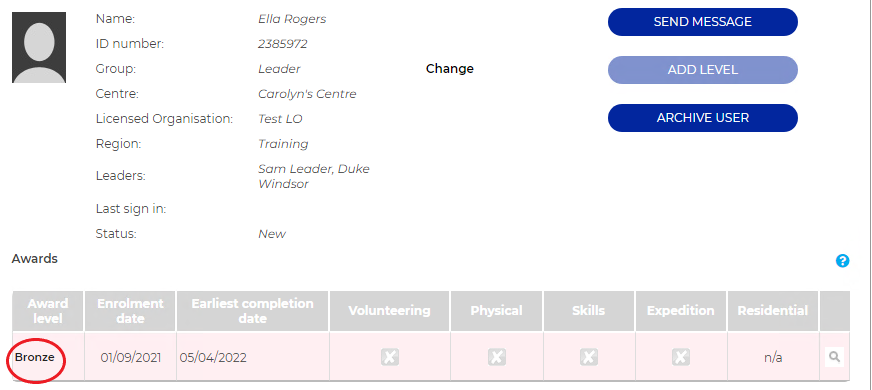 2. Select 'Change dates' button on the right-hand side: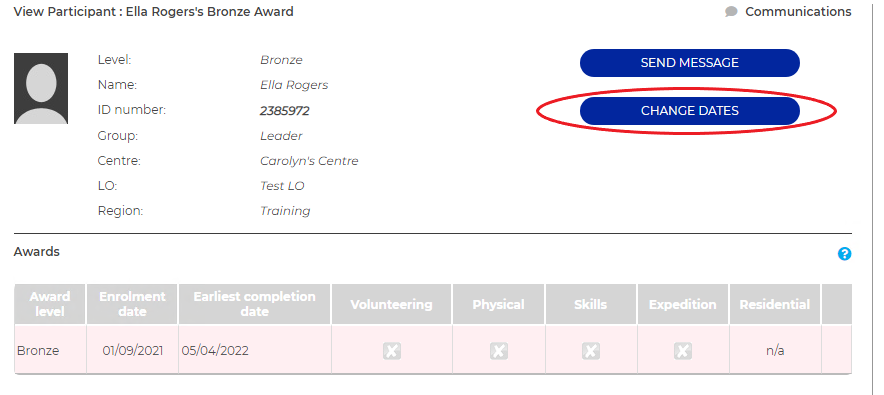 3. Change the dates as appropriate and save.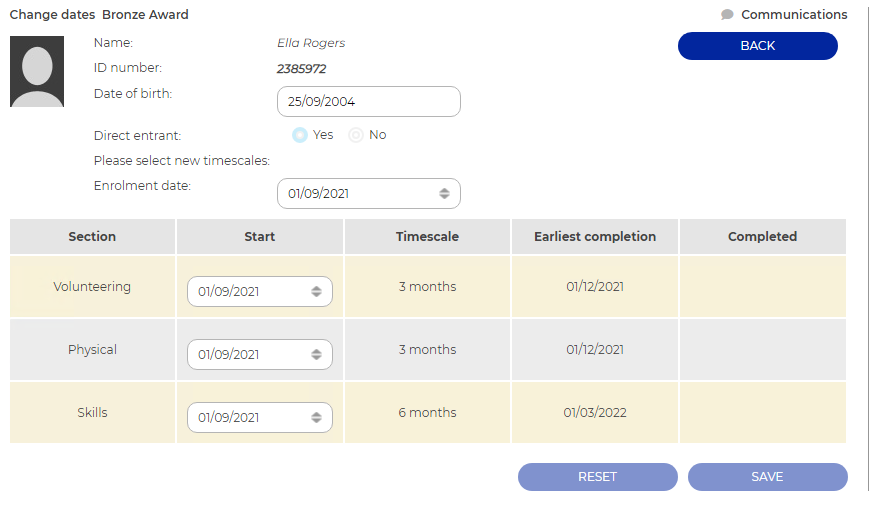 4. For Silver and Gold account holders, you can change their Direct and Indirect information. If they are direct entrants, you have the option to change their timescale.
N.B: Timescales cannot be changed if one or more sections have been approved. You would need to re-open the section, change the timescale and re-approve the section again.
Should you have any issues please don't hesitate to email us at eDofE@DofE.org