In order for a section to be completed, there must be an appropriate Assessors' Report. In addition to this, participants may wish to upload other evidence such as photos, activity logs or further details of activities they have been undertaking. When a participant adds new evidence, their Leader will receive an alert.
An alert will appear in the Leader's 'Communications' box on their homepage. The black number refers to the amount of participants and the red number to the amount of alerts.
Alerts can also be accessed under 'Manage participants' in the left hand menu.
Click on the section with the alert in it, marked by a warning triangle in an orange square.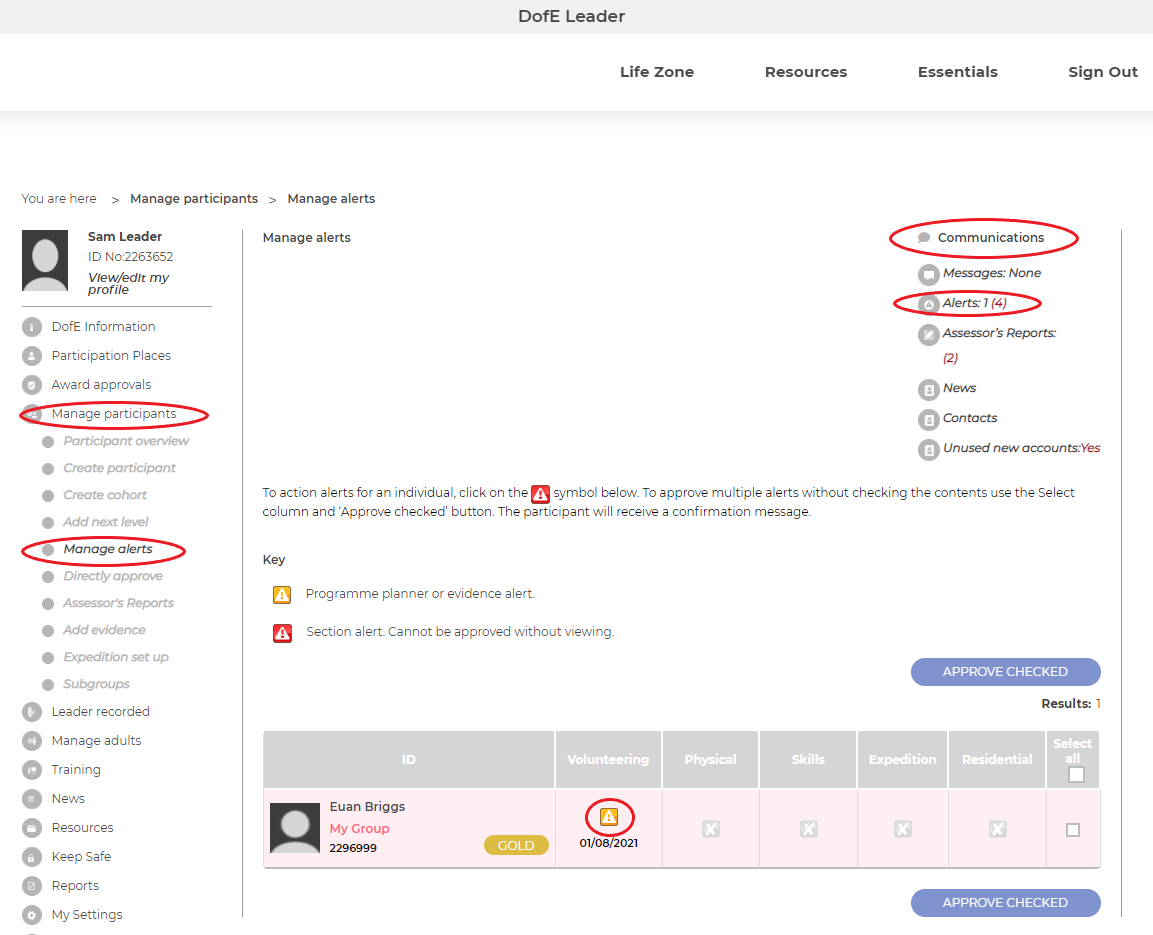 Click on 'Show or hide evidence' to see the evidence submitted. Leaders can click on the image to enlarge it or download it. The orientation can be changed by clicking on 'Edit' which can be especially helpful if anything has been uploaded the wrong way round.
Evidence can also be deleted or marked as an Assessor's Report by clicking on the relevant button.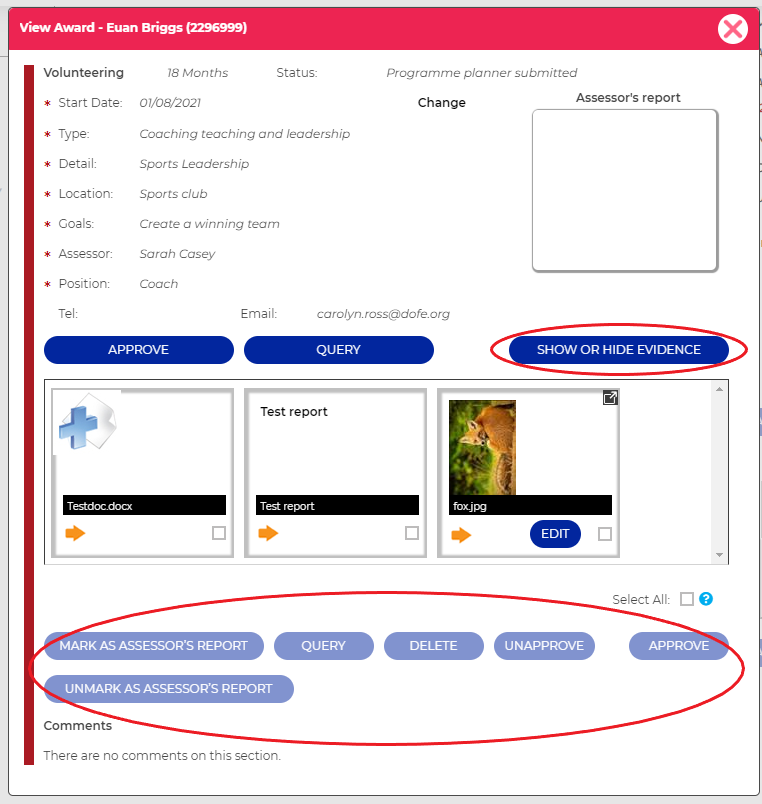 Once the Leader is happy that the evidence is suitable, they can tick the box and click on 'Approve'.
Should you have any issues, please don't hesitate to email us at edofe@dofe.org