View and use your DofE discount card on the DofE app:
After you have logged into the DofE app, select the person icon on the top right of the screen.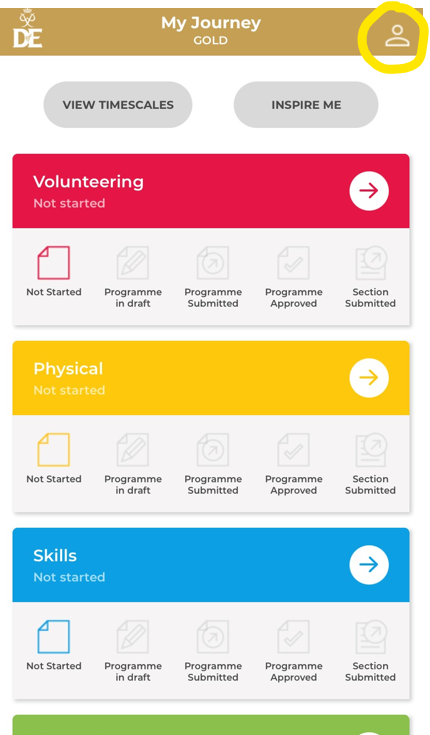 Then, please select 'DofE Card' from the list: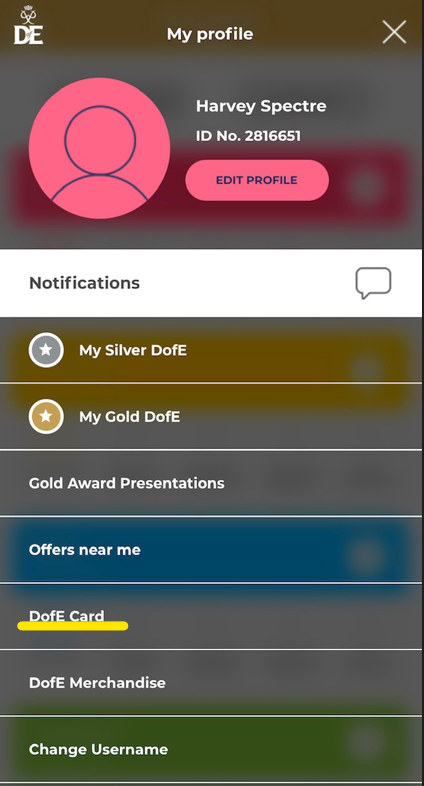 When you've clicked on this, a pop-up will appear, asking you to confirm that you agree to download the card onto your device. You'll need to select 'Agree' if you want to use the card.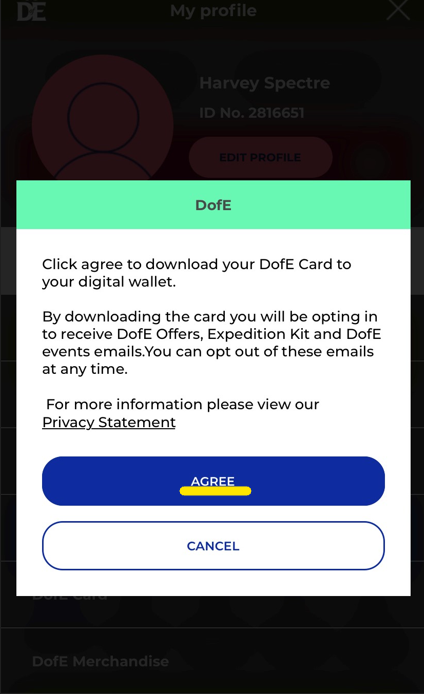 This will take you to a page that displays your barcode, allowing you discount on the stores listed. From here you can also select for your card to display in your wallet on your device. You can add this by selecting 'Add to Wallet' at the bottom of the page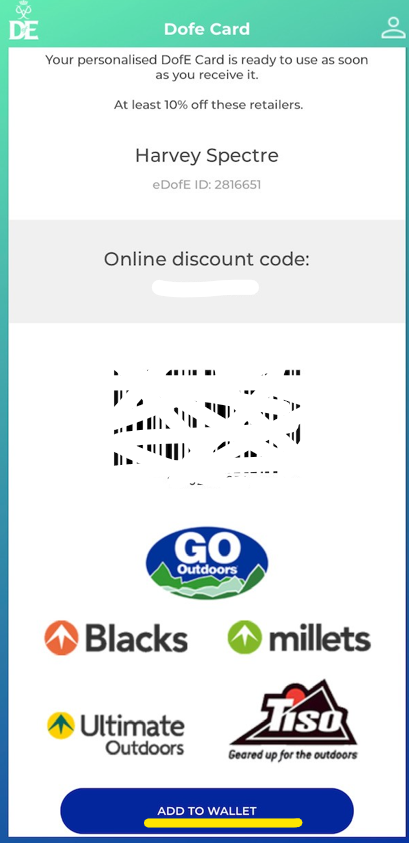 To do this, select 'Add' button from the top right hand corner (on an iPhone)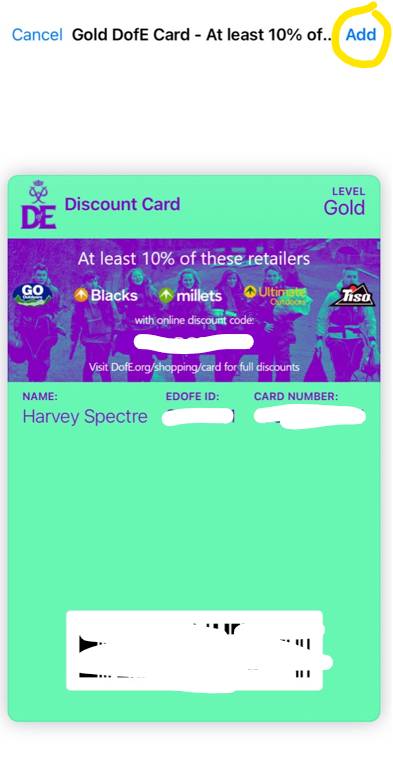 This should allow the card to sit in your wallet on your device, where you can access it alongside your other wallet card: