Create route card
To create your route card, you'll need to:
1. Go to eDofE and click 'Get new maps'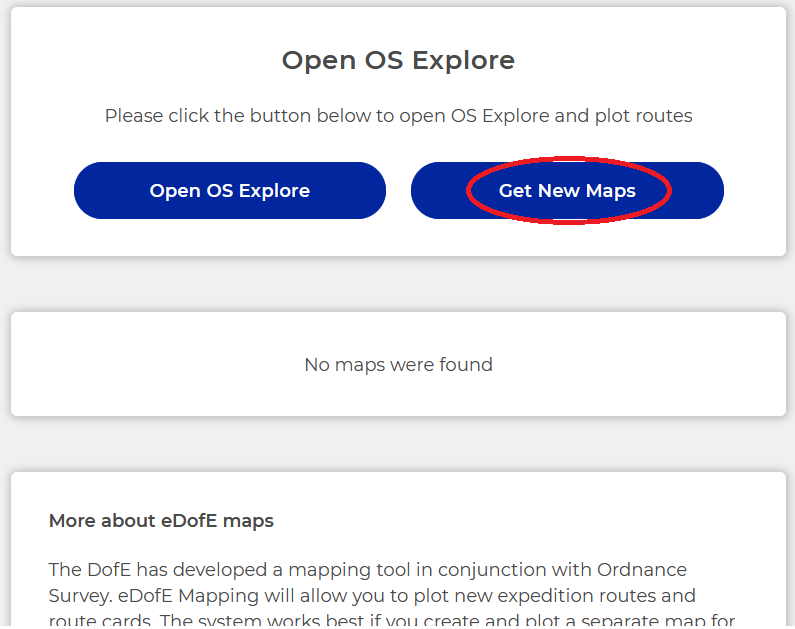 2. Your screen will then refresh and pull your maps over from OS Explore to eDofE and create your route card - they will be displayed in green: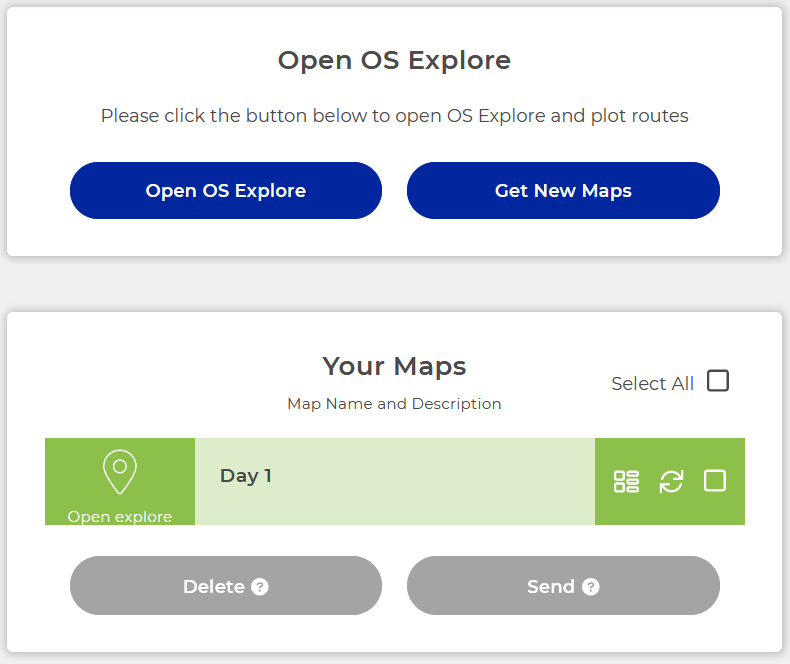 Once your route card has been created, you can click on 'Open Explore' to view your map in OS Explore
3. To view your route card, you'll need to click the route card icon: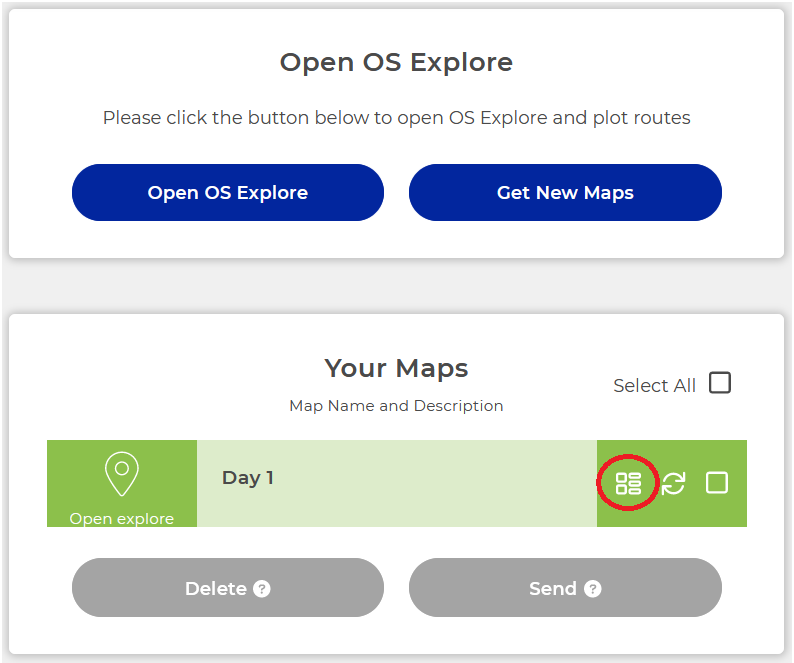 4. From here, you can view/edit your route card and save/download to PDF: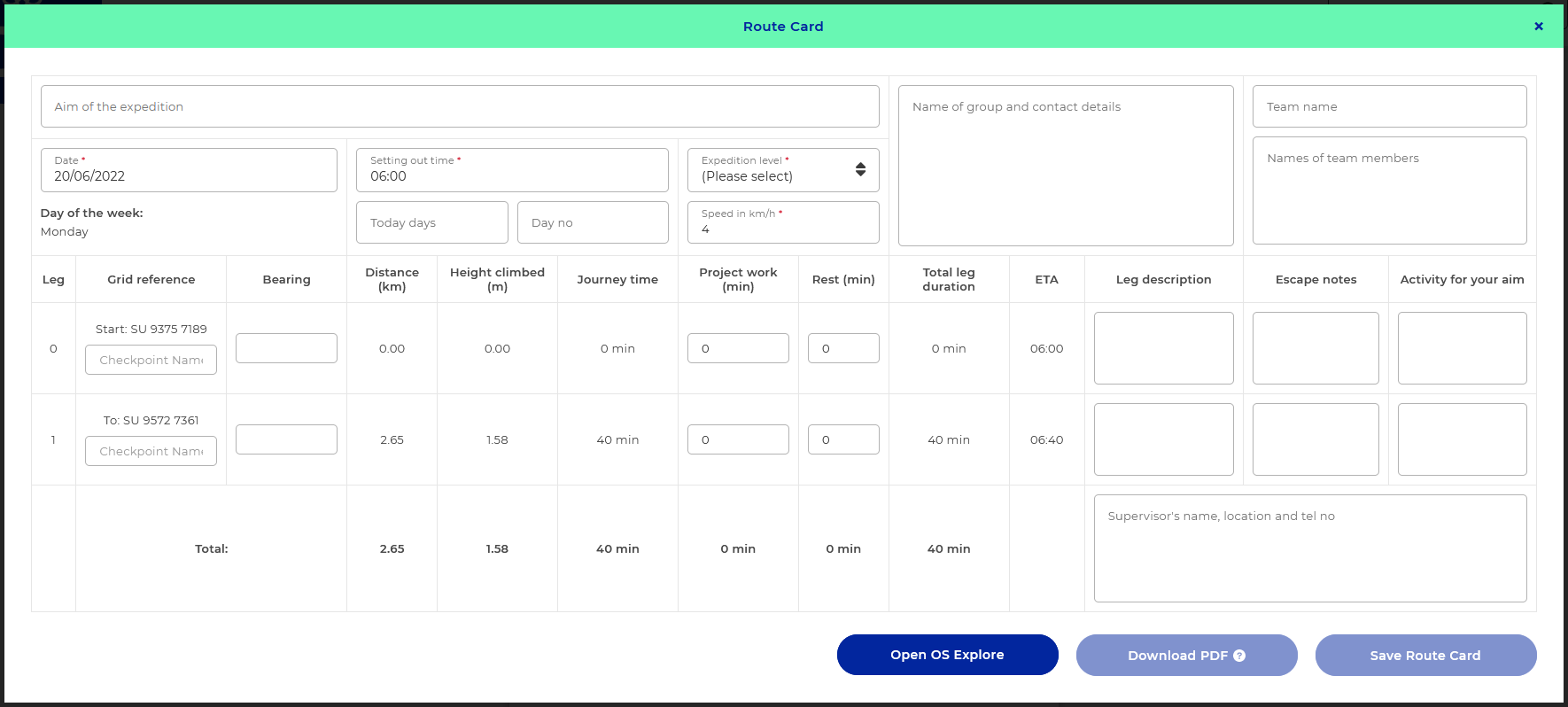 If you edit your map to create/delete checkpoints, you'll need to refresh your route card in eDofE to pull this information across. Any route card info previously entered will not be deleted unless the checkpoint has been deleted in OS Explore.
You can refresh your maps by clicking the 'Get New Maps' button (this refreshes all maps) or by individually clicking the refresh arrows on eDofE: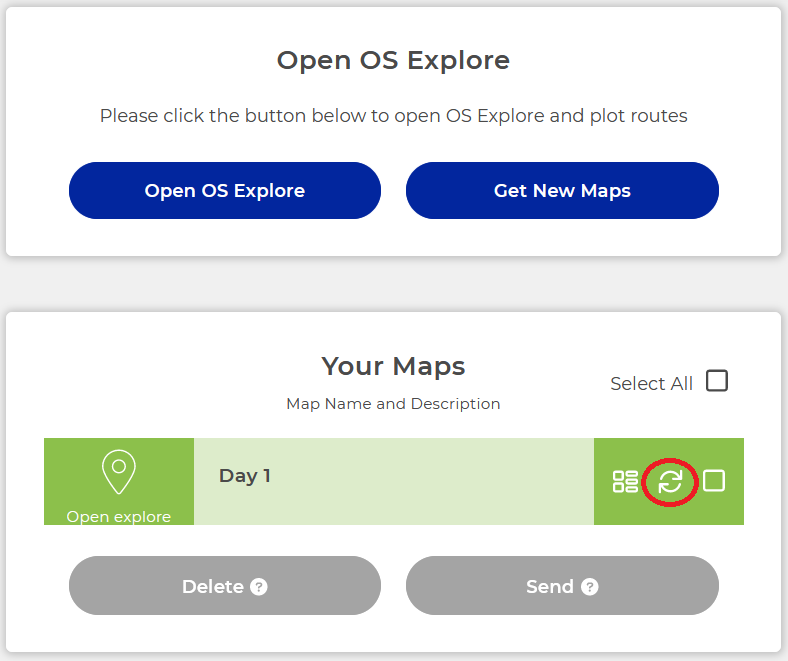 Edit route card
Your route card can only be edited in eDofE. To edit your route card, you'll need to:
1. Go to 'Your Maps' and click on the first icon from the right-hand side: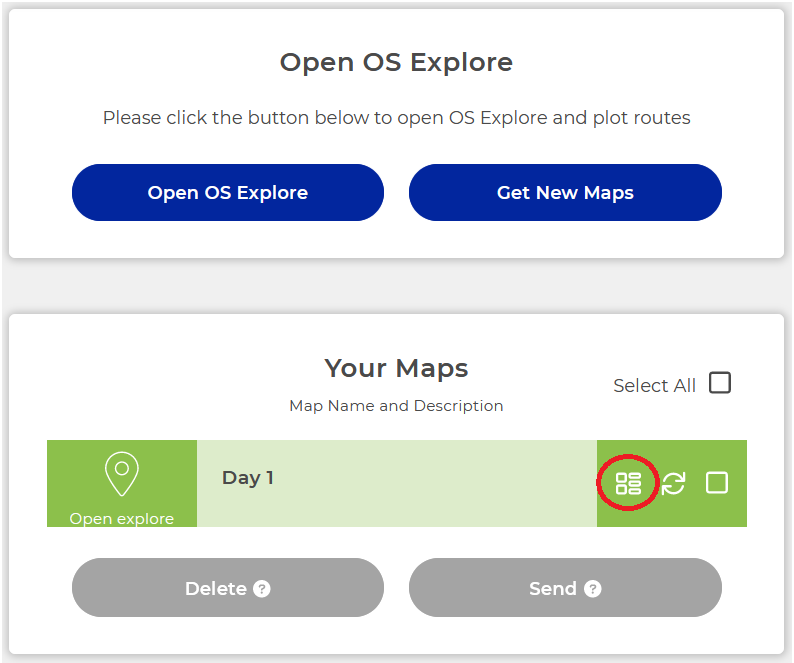 2. This will open your route card: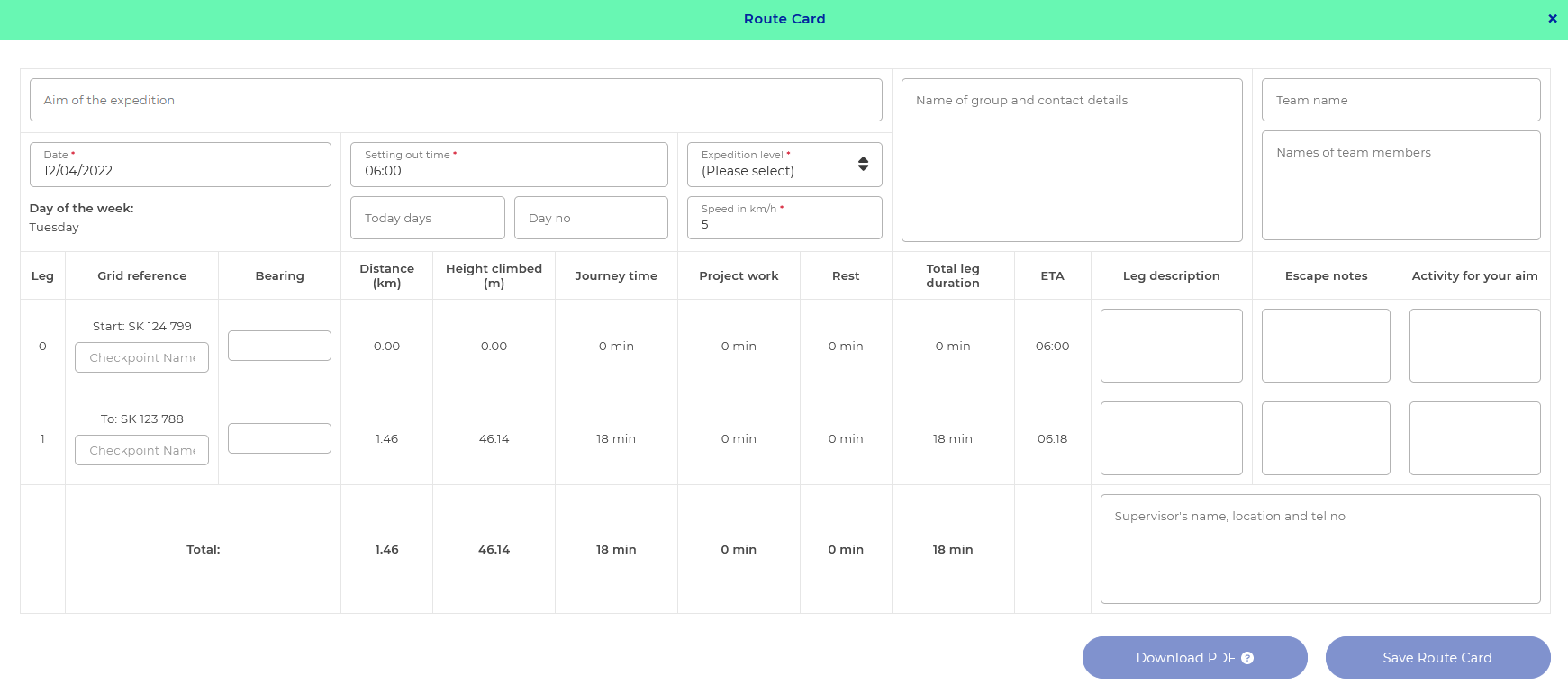 3. Before you can save your route card, you'll need to select your expedition level: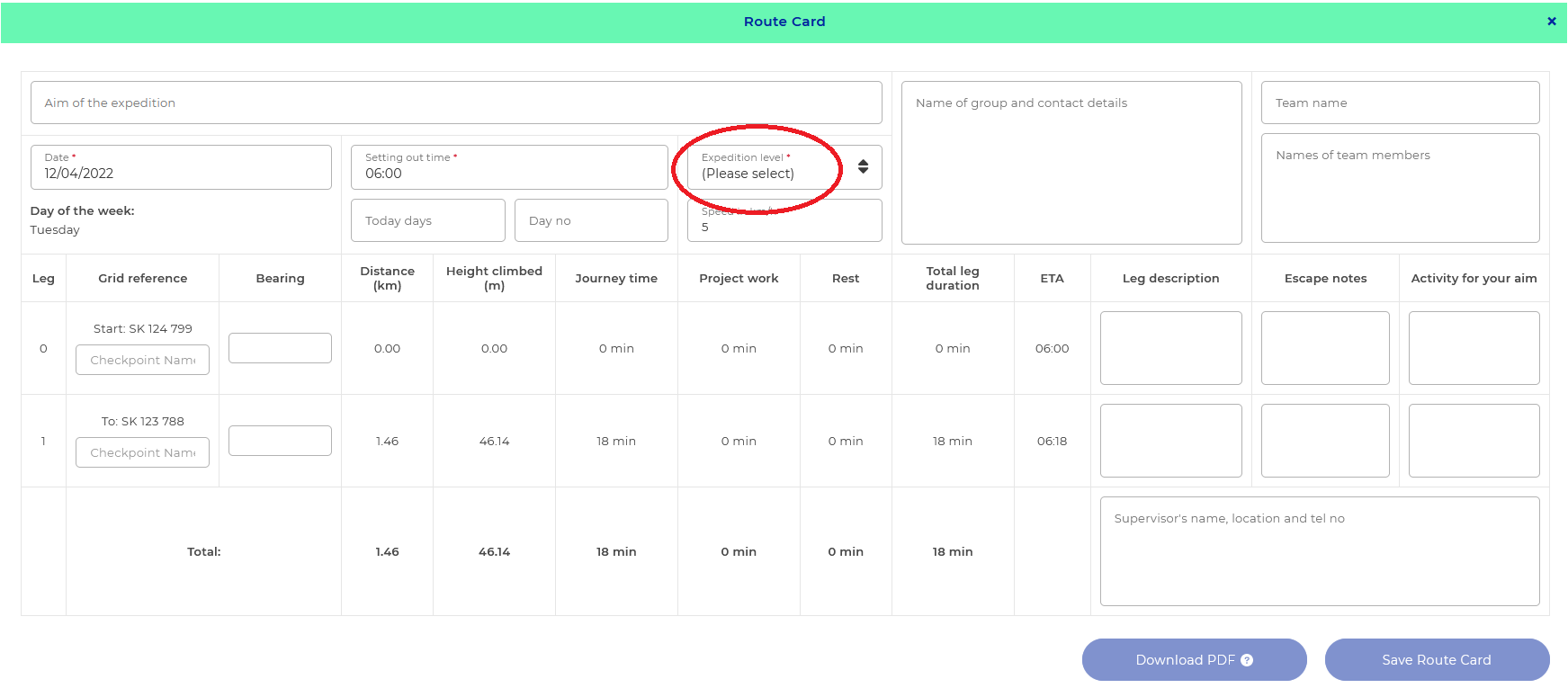 4. Once you've selected your expedition level and saved, you'll be able to download your route card to PDF: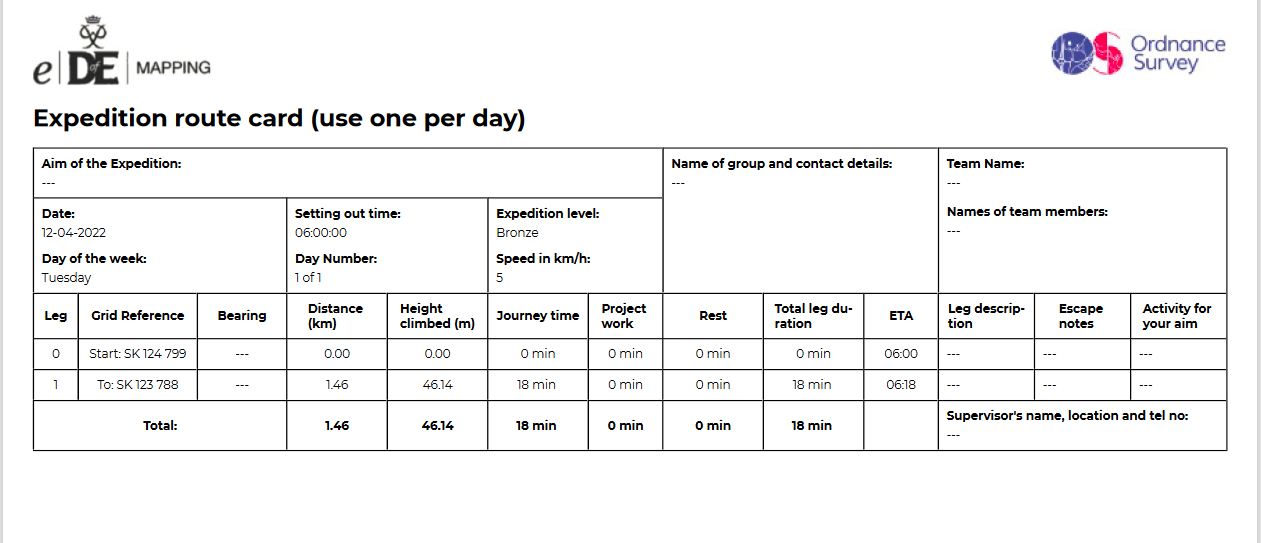 Once you've set your route card up, you can send it to your Leader or other participants in your group. For more information, please see the following article:
How do I send my route card to members of my group/DofE Leader?
Should you have any issues, please don't hesitate to email us at edofe@dofe.org