Participants and adults can share maps to each other. To send your map, you'll need to:
1. Go to Mapping > tick the map you wish to send > click 'Send':

2. Search for the user via their name - enter the subject and message and click 'Submit':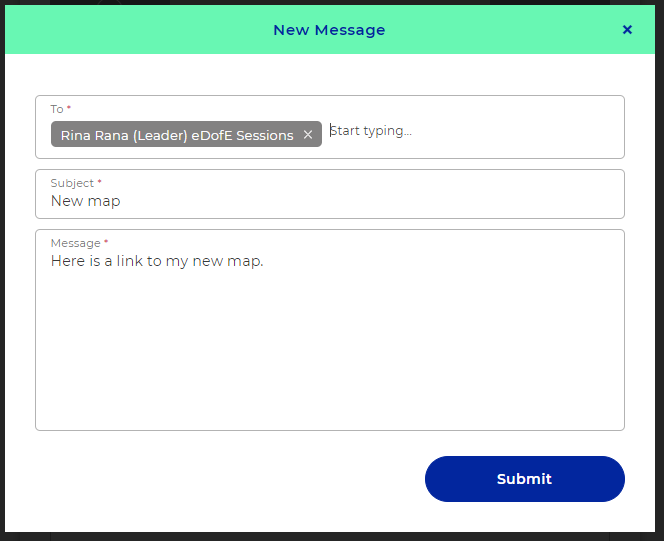 The user will then receive a message with a link to access the map and route card which they will be able to edit. Any changes made to the map/route card will be updated for all users who have access to it.
Please click here for a step-by-step video.
Should you have any issues, please don't hesitate to email us at edofe@dofe.org