For guidance on what is required for an Assessor's Report, please look at The Handbook for DofE Leaders (page 21 in the 7th Edition).
Assessor's Reports that are submitted via the Assessor's Report portal will be uploaded into eDofE automatically. Before a report can be seen by a participant, it first needs to be approved by an adult in eDofE. As soon as the report has been approved, it can be viewed in the respective section on the participant's account.
Adults can see how many outstanding assessors reports they have in eDofE by looking at either 'Manage Participants' on the left hand menu or via the 'Communications' drop down box at the top right of the page: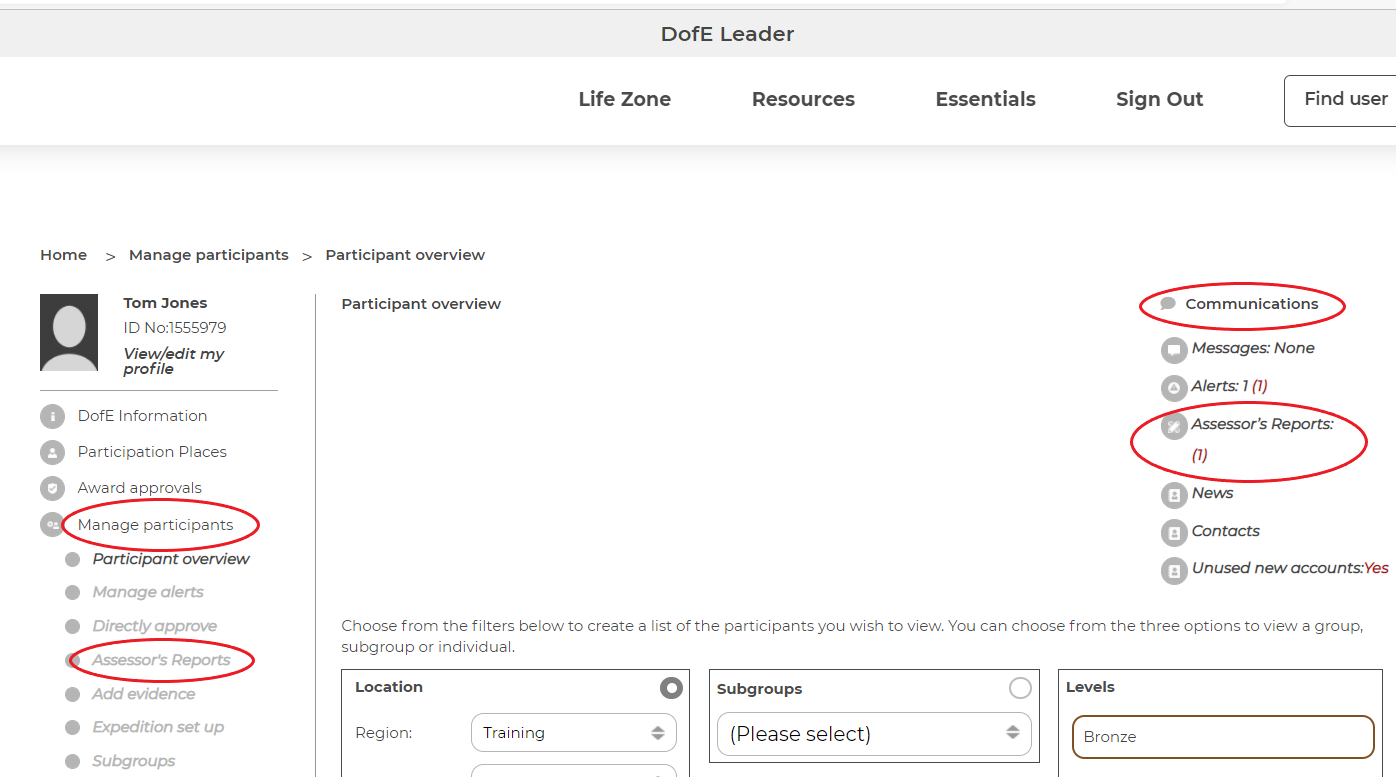 Make your selections in the 'Location' box & click on the 'Search' button. Check if the report content is appropriate, select the relevant option & click on the 'Send to participant' button at the bottom of the page: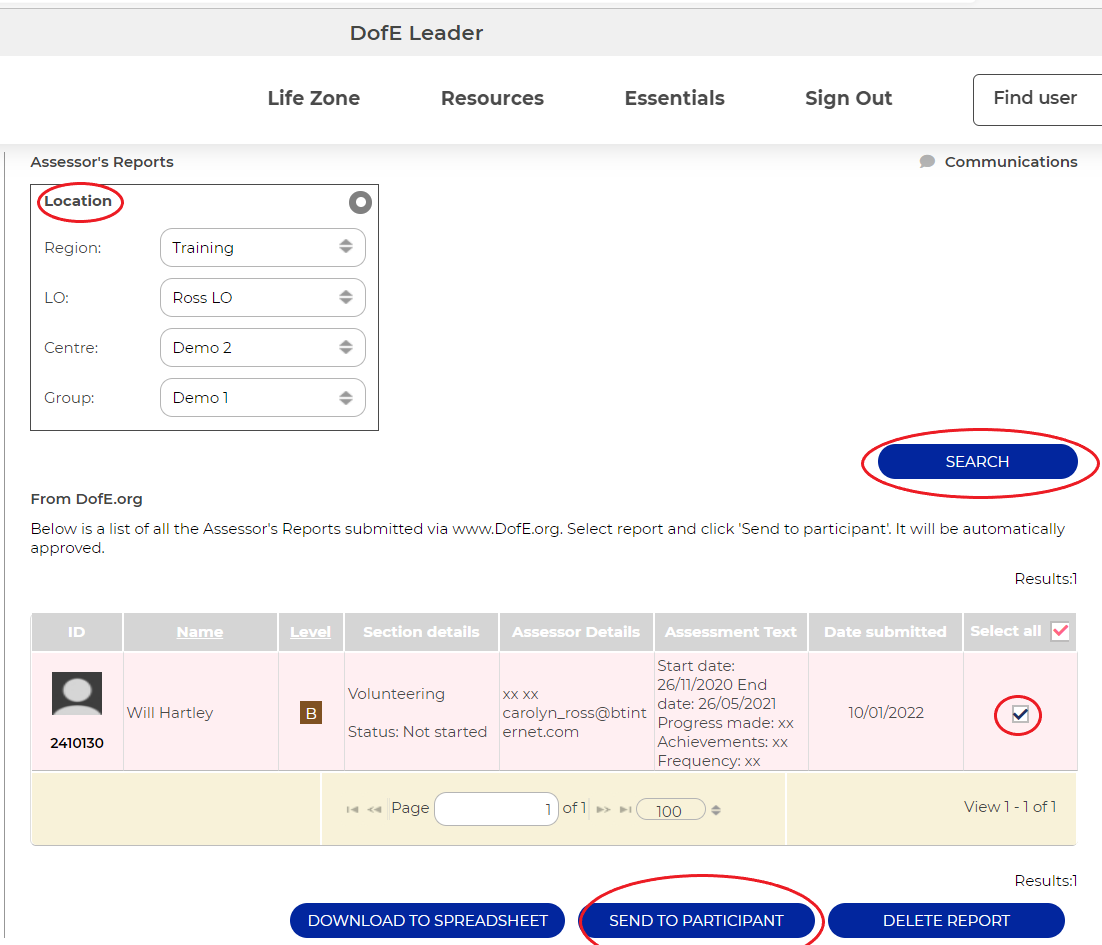 The participant will then be able to view it on their account.
Should you have any issues, please don't hesitate to email us at edofe@dofe.org