Adults with the 'Can view assessor accreditation details' permission on their account can view an assessors accreditation details via Training > Training search. You can search by Location, Details (Accreditation no., eDofE ID no. and name) or search for all expired assessors, Expired Period within your location.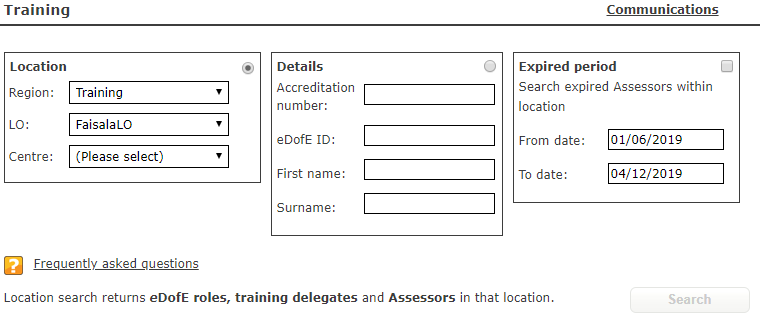 A current active assessor is one with an accreditation number, a future accreditation expiry date and is not marked as 'Inactive' for any reason. You can view the assessors accreditation details by selecting their accreditation number.

From here you can view their contact details, affiliations, qualifications, experience and technical declaration and their accreditation.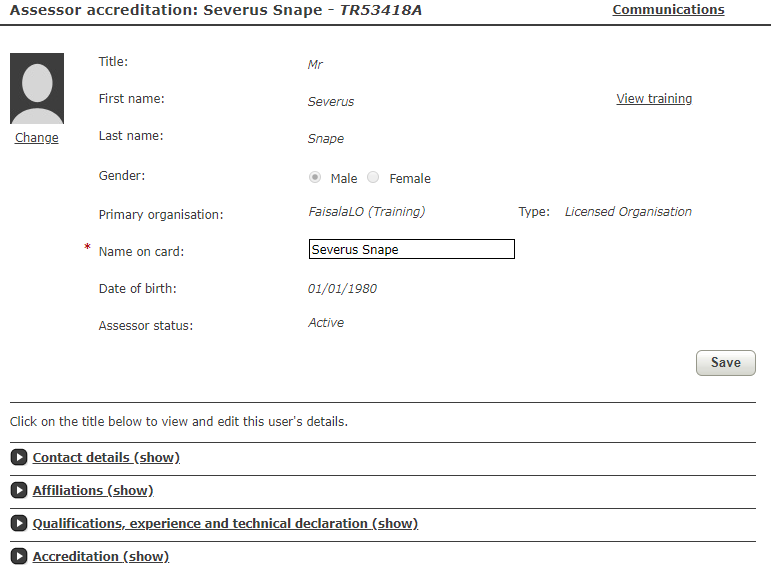 If the assessor is not currently affiliated to your location then the accreditation number (e.g. HO53748A) is not a hyperlink:

Should you have any issues, please don't hesitate to email us at edofe@dofe.org