When a delegate is marked as 'attended' within their respective course, eDofE will email a copy of the training certificate to the delegate for them to download and print (with the exception of the EAAS course and any local courses with prefix LC). The certificate will be attached in PDF format.
A delegate can also log into their eDofE account to download/ print any other course certificates for courses where they have been marked as 'attended'.
Log into your eDofE account & select 'Training' from the left hand menu: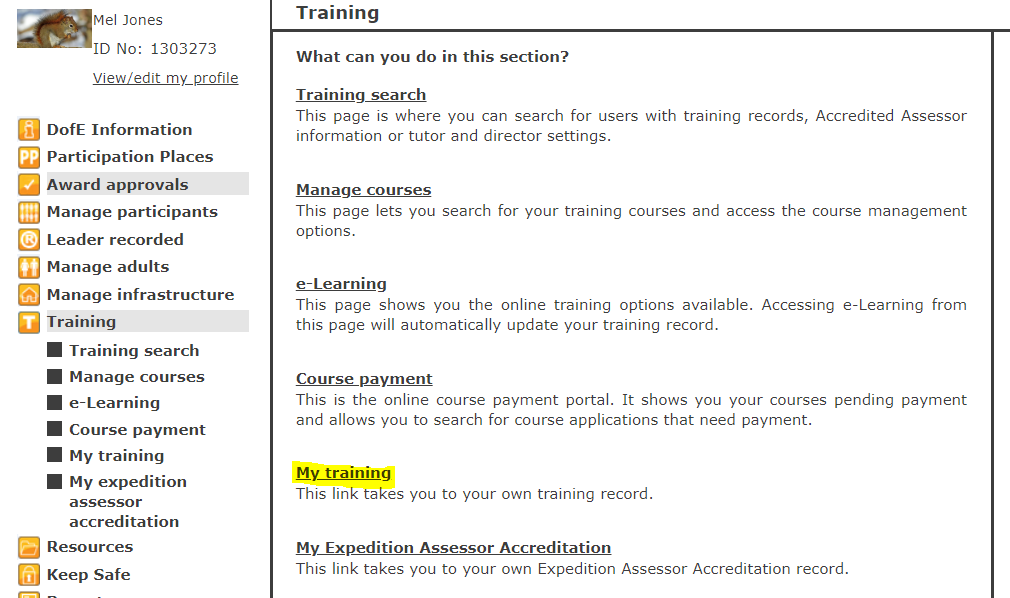 Then in the 'My training' section, select the tick box for each course followed by the 'Print certificate' button. The certificates will be downloaded in PDF format.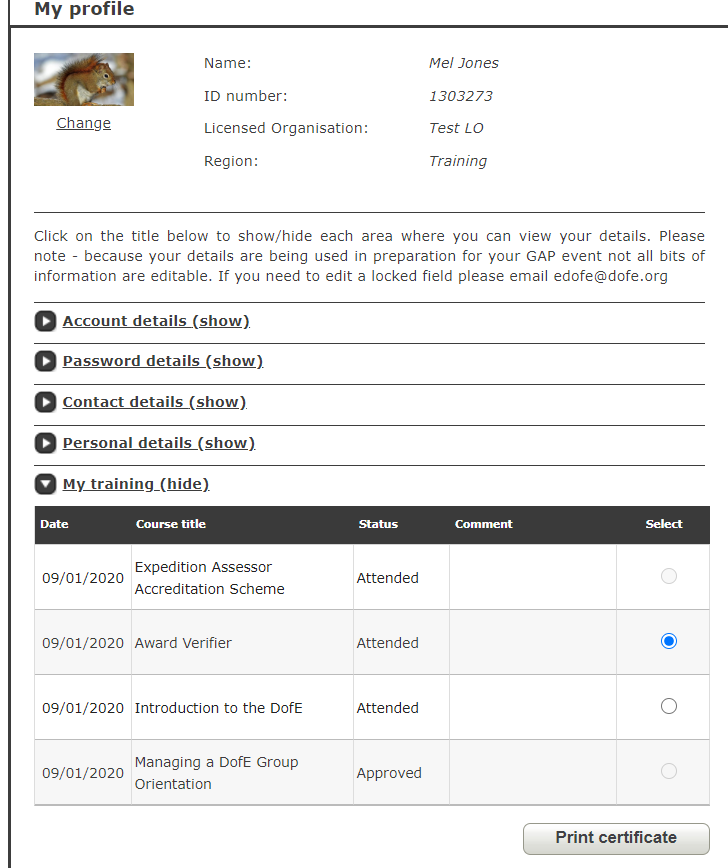 If the box you wish to select & the 'Print certificate buttons are greyed out it is likely that your course status is still 'approved'. If you hover the mouse over the greyed out 'Print certificate' button you should see the message 'You must be marked as having attended the course'. In this case please refer back to the course organiser.
Other reasons why you may not be able to print a certificate are that it is for an EAAS course or for a local course (prefix LC) as these cannot be printed by delegates.
Should you have any issues, please don't hesitate to email us at edofe@dofe.org