If you are using the App, please see instructions here
When you are doing your Gold Award you will have the option to fill in your Gold Award Presentation application form.
This will give us the relevant information we need to send you an invitation to a presentation of your choice to receive your Gold Award in attendance of a member of The Royal Family.
When you log in for the first time, you will be able to complete your GAP application as soon as you have set your timescales.
To access your Gold Award Application, you will need to select 'Gold Award Presentations' from the left hand menu on your 'My Journey' page: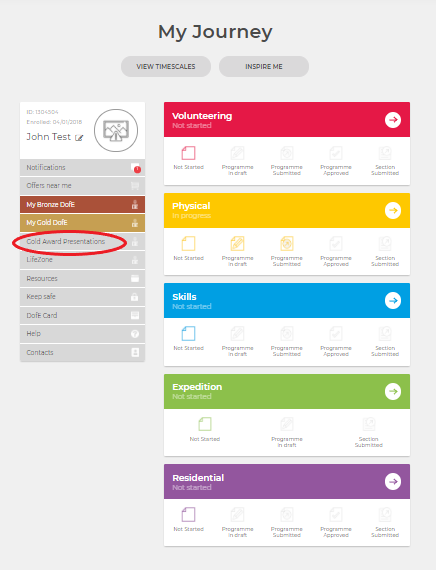 You will be taken to the application form screen and you will need to complete the four steps to complete your application form:
1. Information required for GAP event - click on 'BEGIN' to start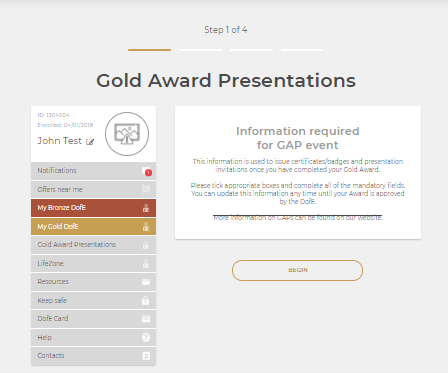 2. Certificates and badges - enter the name you would like on your certificate & choose whether you want a badge or a brooch. Click on 'NEXT' to continue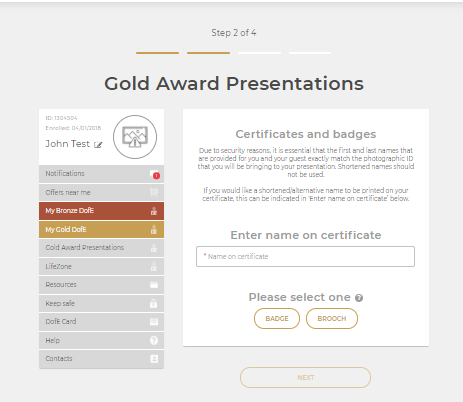 3. Presentation information - choose where you would like to go for your presentation or click on the bottom option if you don't want to attend. Click on 'NEXT' to continue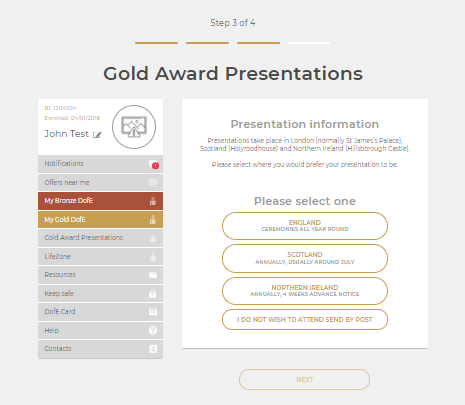 4. Contact details - fill in your own details & choose whether or not you wish to bring a guest with you. If you do you'll also need to fill in their details. Once you've finished, click on 'SUBMIT' to save the details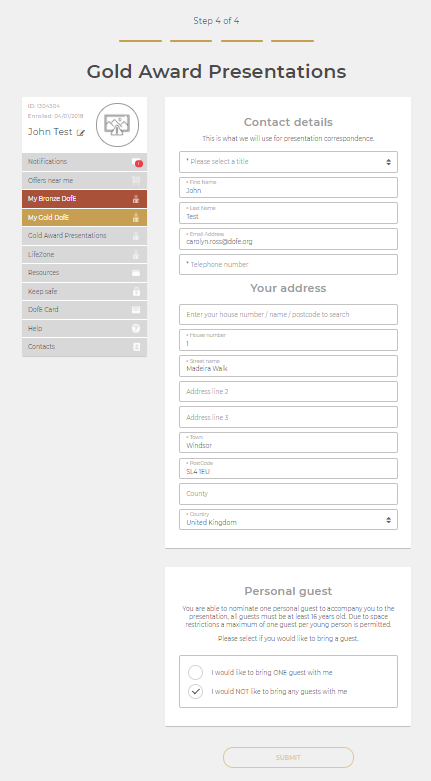 If successfully submitted, a confirmation message will appear at the top right of the screen & you'll see a summary of your details.
You can edit your GAP form up to four weeks before the presentation date by scrolling to the bottom of the page & clicking on 'EDIT DETAILS'.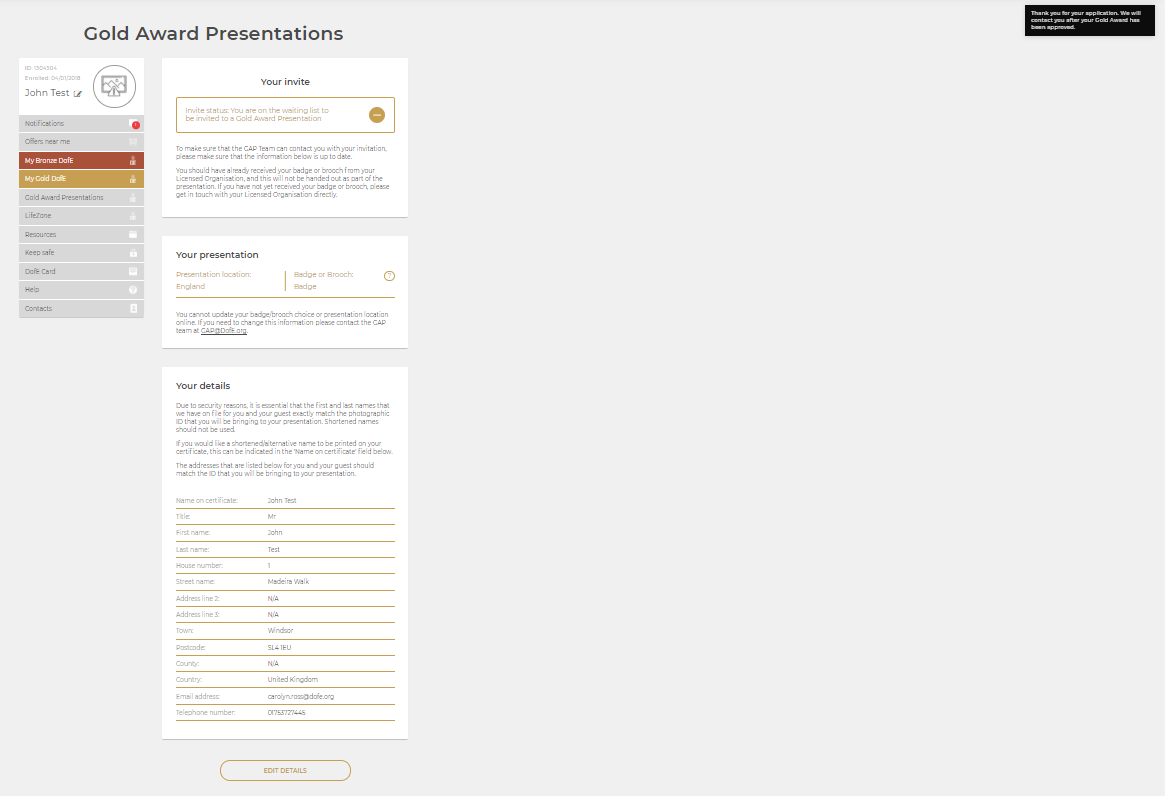 Should you have any issues, please don't hesitate to email us at eDofE@DofE.org