The organisational structure of DofE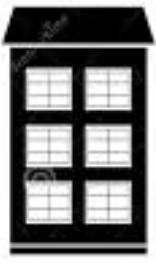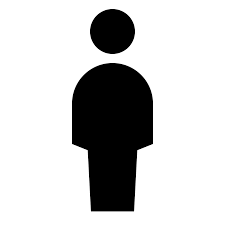 Organisation Person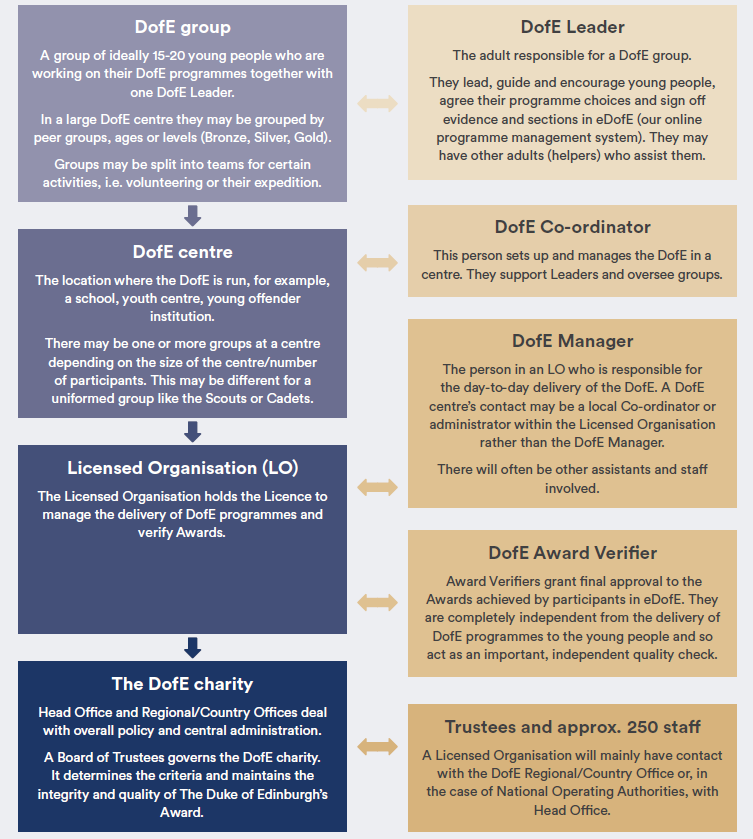 Please note, these roles are not mutually exclusive. For example:
-In a small centre, there may only be one group and therefore, as a Leader, you may also assume the Co-ordinator role.
-A school that holds its own licence will be both the LO and the DofE centre. In this case, the DofE Manager and Co-ordinator are likely to be the same person, with other DofE Leaders involved with groups.
Should you have any issues, please don't hesitate to email us at edofe@dofe.org