DofE Leaders and above account holders who have access to participants' accounts can change their email addresses.
1. Please find the participant's account via the
'Find user' box from the top right-hand side
or
'Manage participants' > 'Participant overview' in the left hand menu:

2. Please select 'Contact details' on the participant's profile page.
3. Change the email address and save it: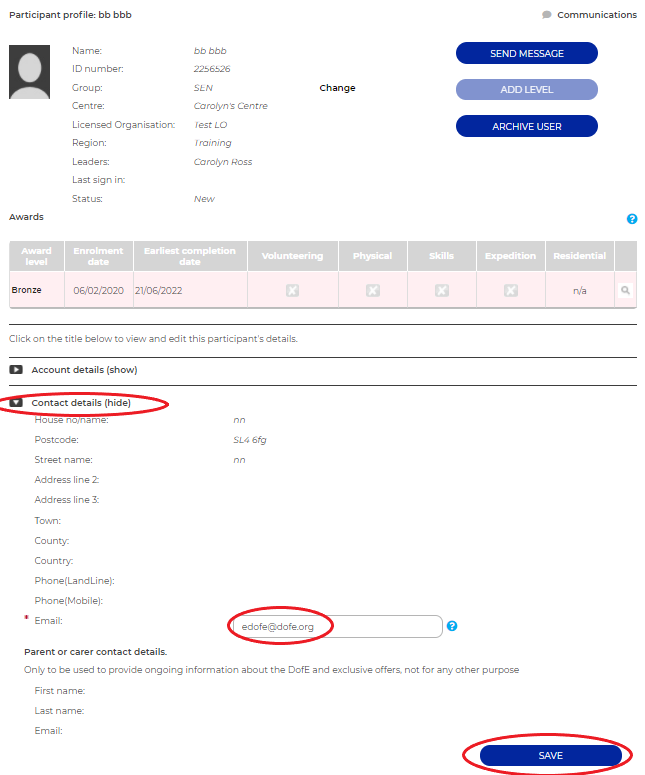 4. Once the email has been saved you will see a green banner confirming the change and this will be updated on the participant's history section:

5. Adult account holders will be able to see the old and the new email address, date and time of the change and who changed it:

5. The participant will receive a separate email about the email update. An option to Opt-in is given if they would like to receive tips and resources, programme information and expedition advice, and access to exclusive discounts, prize draws and events.
Should you have any issues, please don't hesitate to email us at edofe@dofe.org