Assessors and LO/AAP staff will receive an email 6 months before the assessors accreditation is due to expire. Assessors can request reaccreditation through their eDofE account.
Assessors
1. Go to Training > My expedition assessor accreditation and click 'Request reaccreditation'
If you don't have the request reaccreditation button you would need to update your Qualifications, experience and technical declaration and Assessor directory section.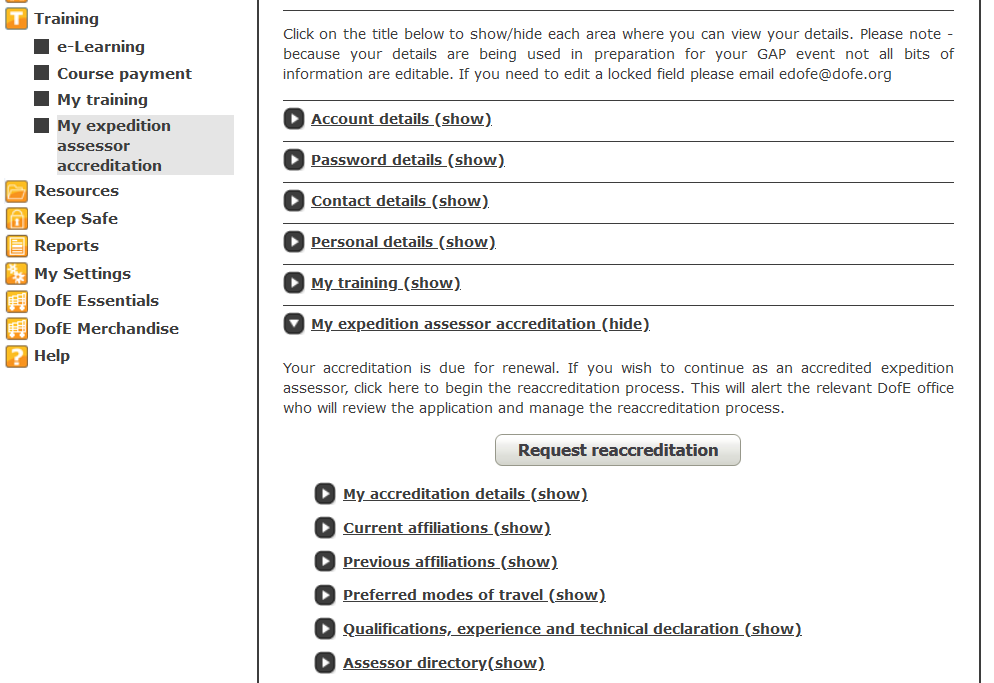 2. Enter the number of assessments that you have undertaken each year over the last 5 years and click 'Request reaccreditation'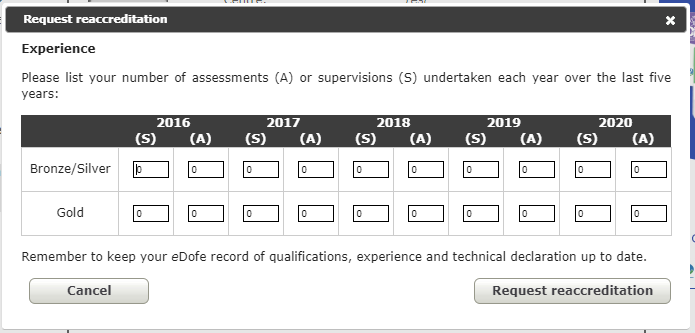 3. You will see a green banner notifying you that your request has been submitted.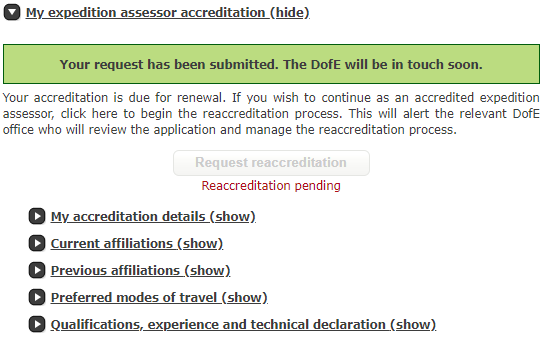 This will then be sent to your regional who will view your application and reaccredit you.
If the 'Request reaccreditation' button isn't already showing, please fill out the 'Assessor directory' section which will then activate the button: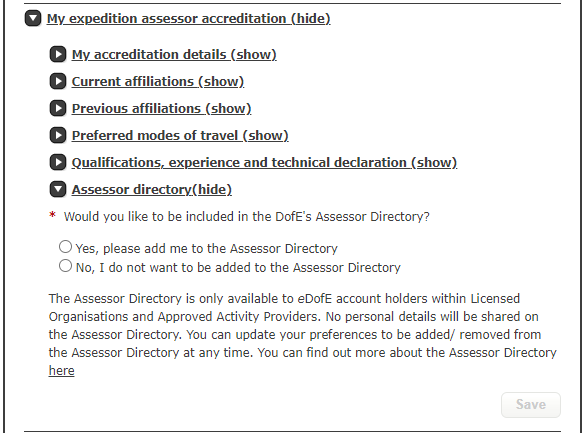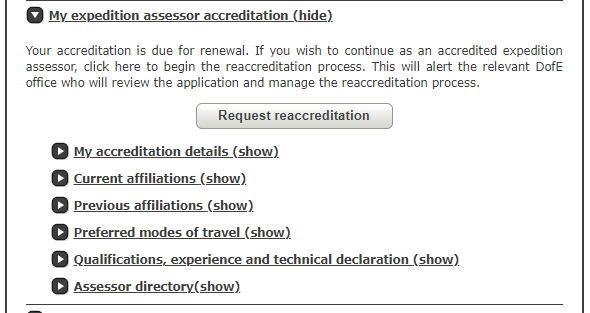 For more information on the Assessor Directory, please see here
Should you have any issues, please don't hesitate to email us at edofe@dofe.org