Last edited: July 2023
How do I change my password on eDofE?
If you are using the App, please see the instructions here
Make sure that you are logged into your account.
Choose 'Change password' from the top menu.
You will need to enter your old password first.
Choose a new password that meets the requirements – 6 characters, uppercase, lowercase and a number. You cannot reuse a previous password.
Repeat the password to confirm you have entered it correctly.
Click 'Continue'.
If you cannot log in because you've forgotten your password, please click here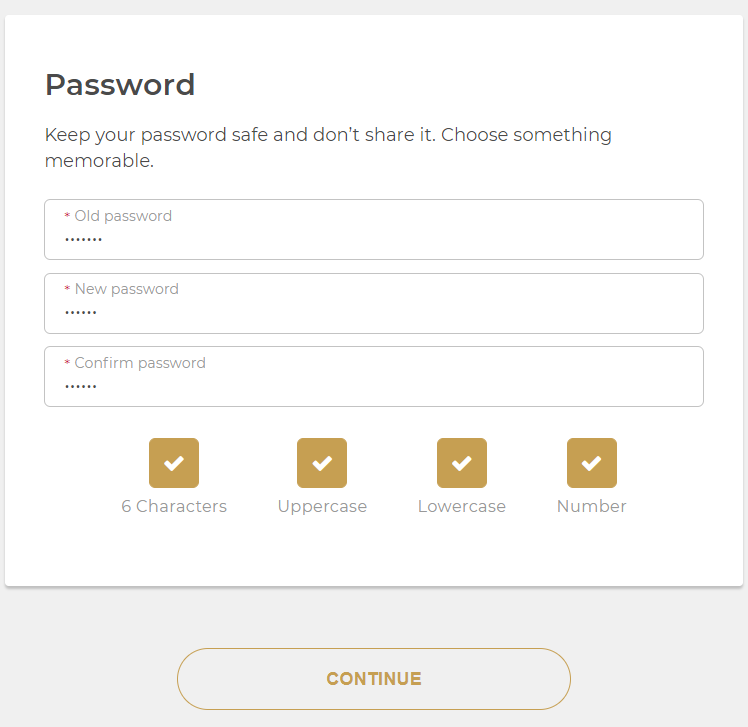 Should you have any issues, please don't hesitate to email us at eDofE@DofE.org