If you are unsure about your username, please contact your DofE leader.
If your password does not work, please follow the steps below:
1. If you've forgotten your password, you will need to click 'Forgotten your Password?' on the login screen.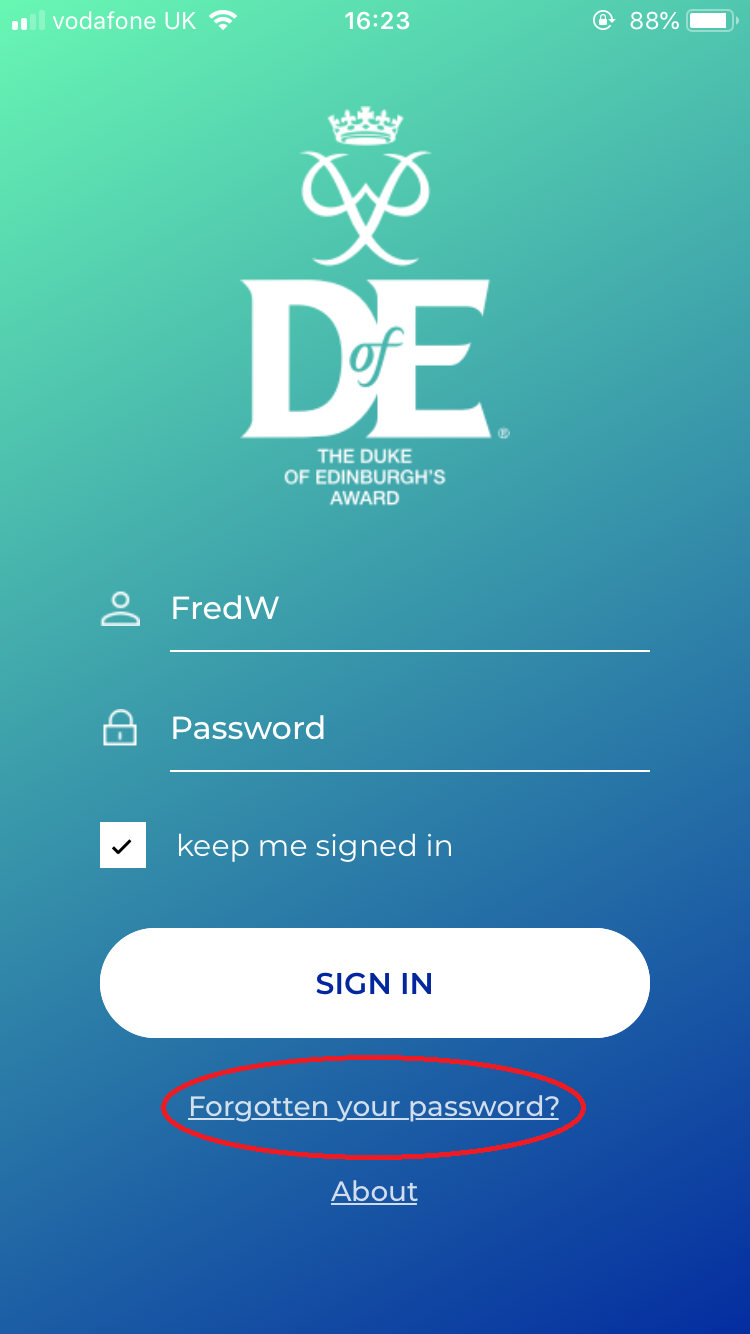 2. You will then be taken to the edofe.org website and will need to enter your username and click continue. A link will be sent to the email address on your account through which you will be able to reset your password.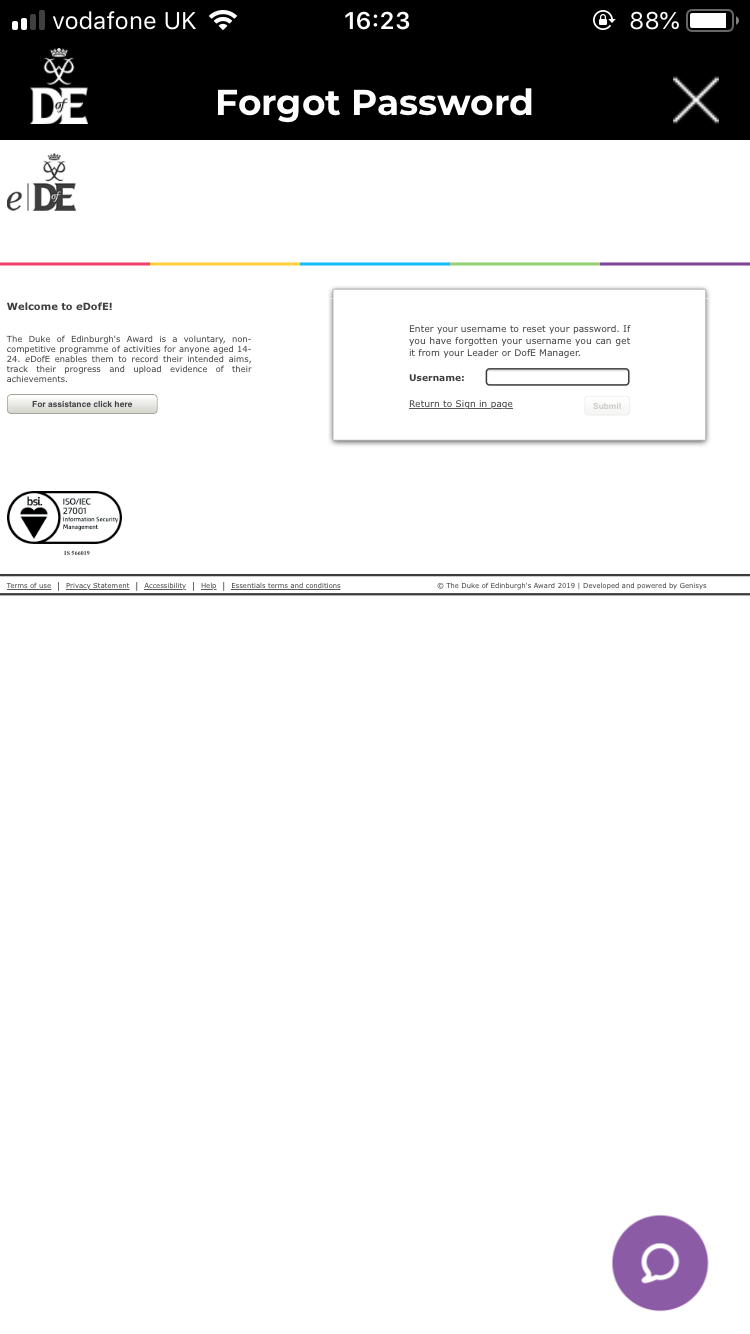 If your password is incorrect, you will see an error message. If you enter your password incorrectly 5 times, you will see a message stating that you have three attempts left.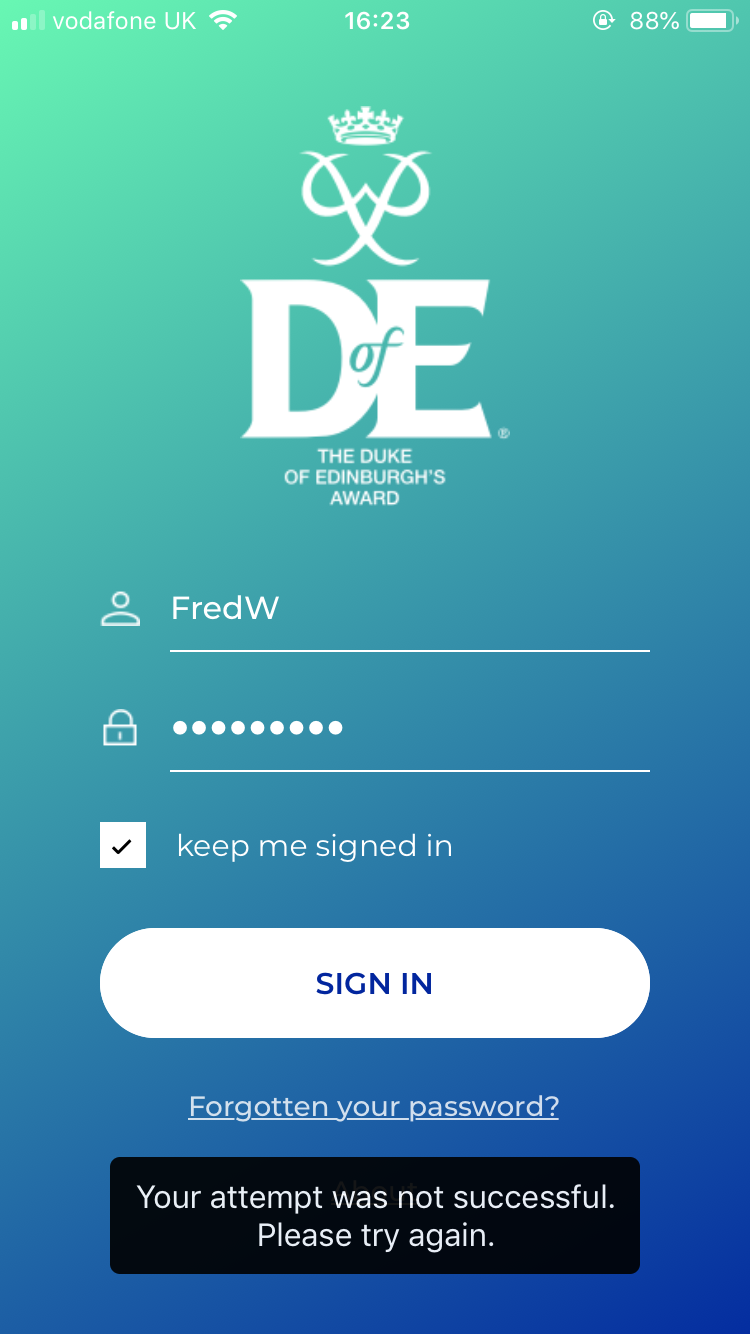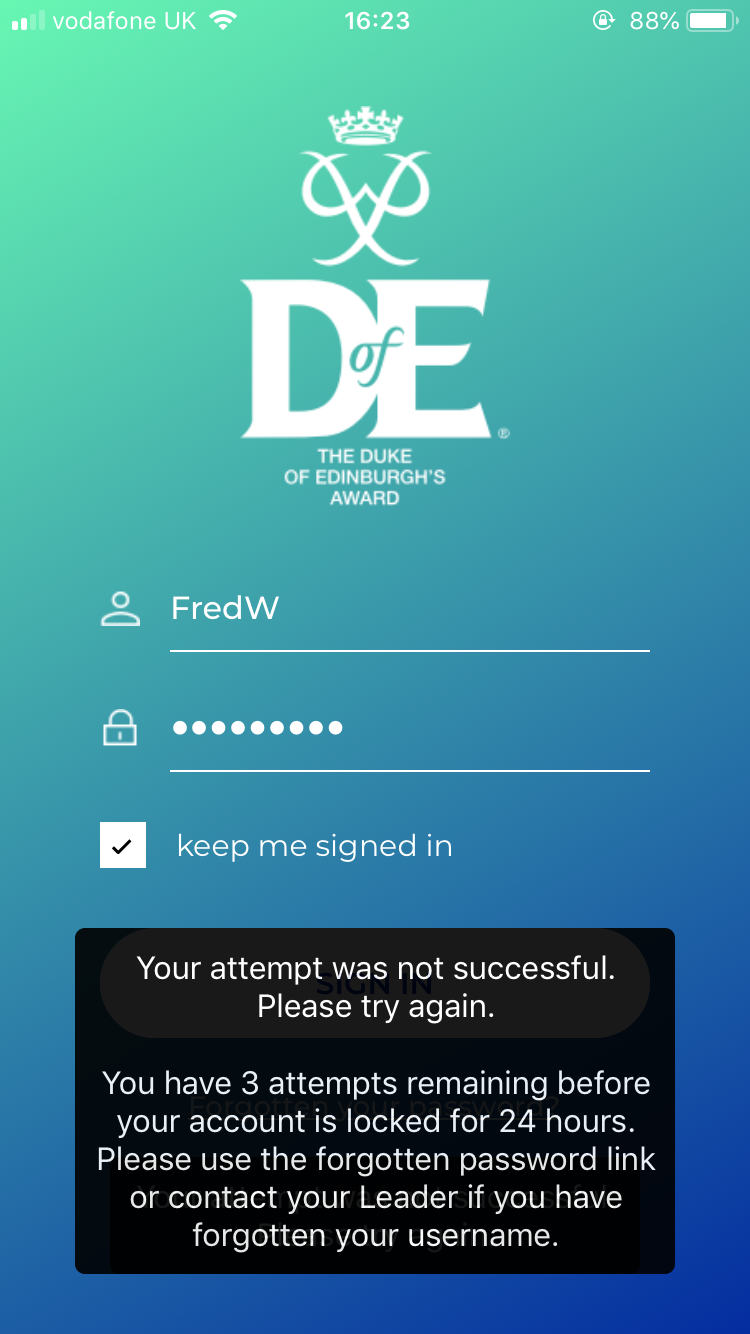 If you enter your password incorrectly 8 times, you will be locked out of your account for 24 hours – we cannot override this security feature. Please note: you will not be able to login on edofe.org either.