In order to link multiple adult accounts, you will first need to log into the eDofE account with the Username that you would like to keep. Once you have linked eDofE accounts, this will be the only username that will work.
1. Go to 'My Settings' and click on 'Link another account'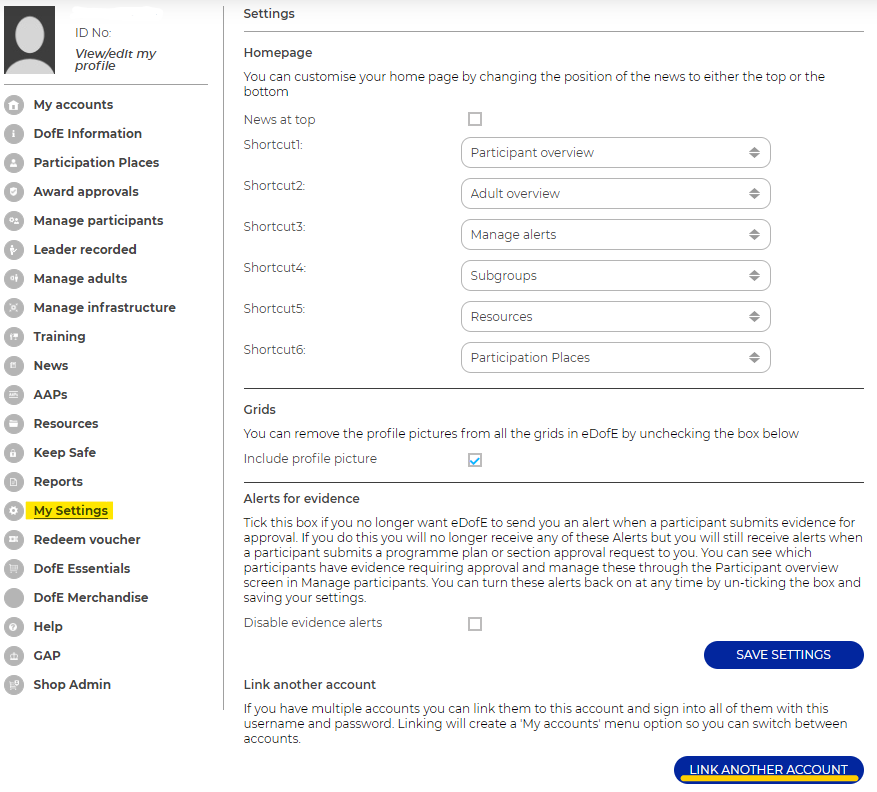 2. You will next be prompted to enter the username and password of the account that you would like to link. Then click 'Link'.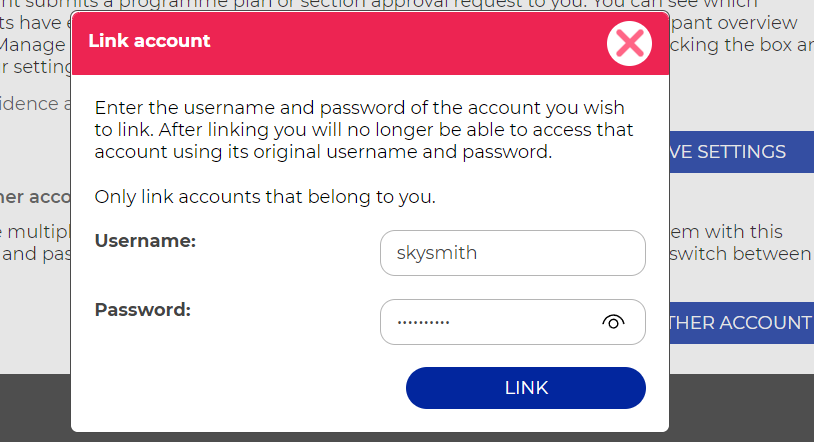 3. A new menu item on the left-hand menu will appear called 'My accounts'.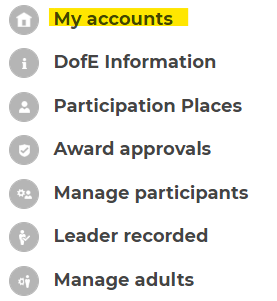 4. From my accounts, you can choose which account you would like to use. You can also click on 'Edit accounts'. This will allow you to change the order of the accounts, or alternatively set a 'Main account'. If you select a 'Main account', you will be logged in as this user automatically when you sign in. You will then need to select 'My accounts' in order to change the role.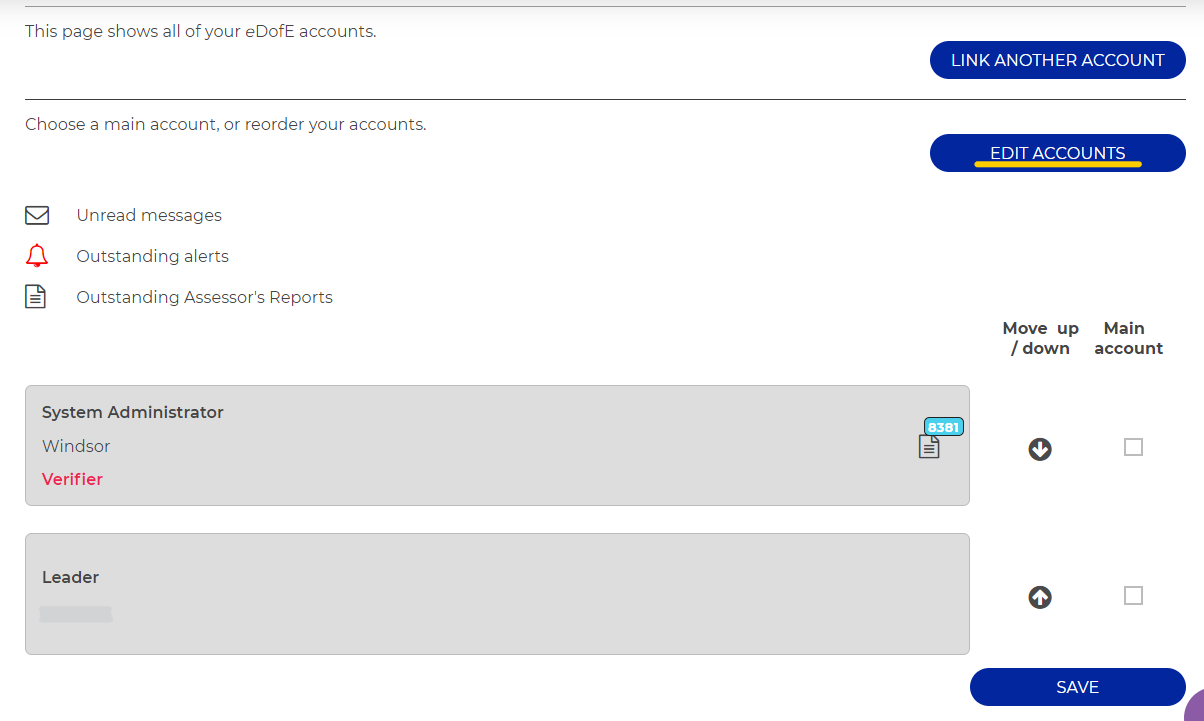 5. Select Save.
Should you have any issues, please don't hesitate to email us at edofe@dofe.org