Last edited: July 2023
How do you log in to the DofE App?
To log into the app:
Open the DofE App
Select 'Get Started'.
Log in using your eDofE username and password.
If you want the app to remember your login details, you can tick 'keep me signed in' – you will not have to log in every time you open the app.
What can I do on the App?
Participants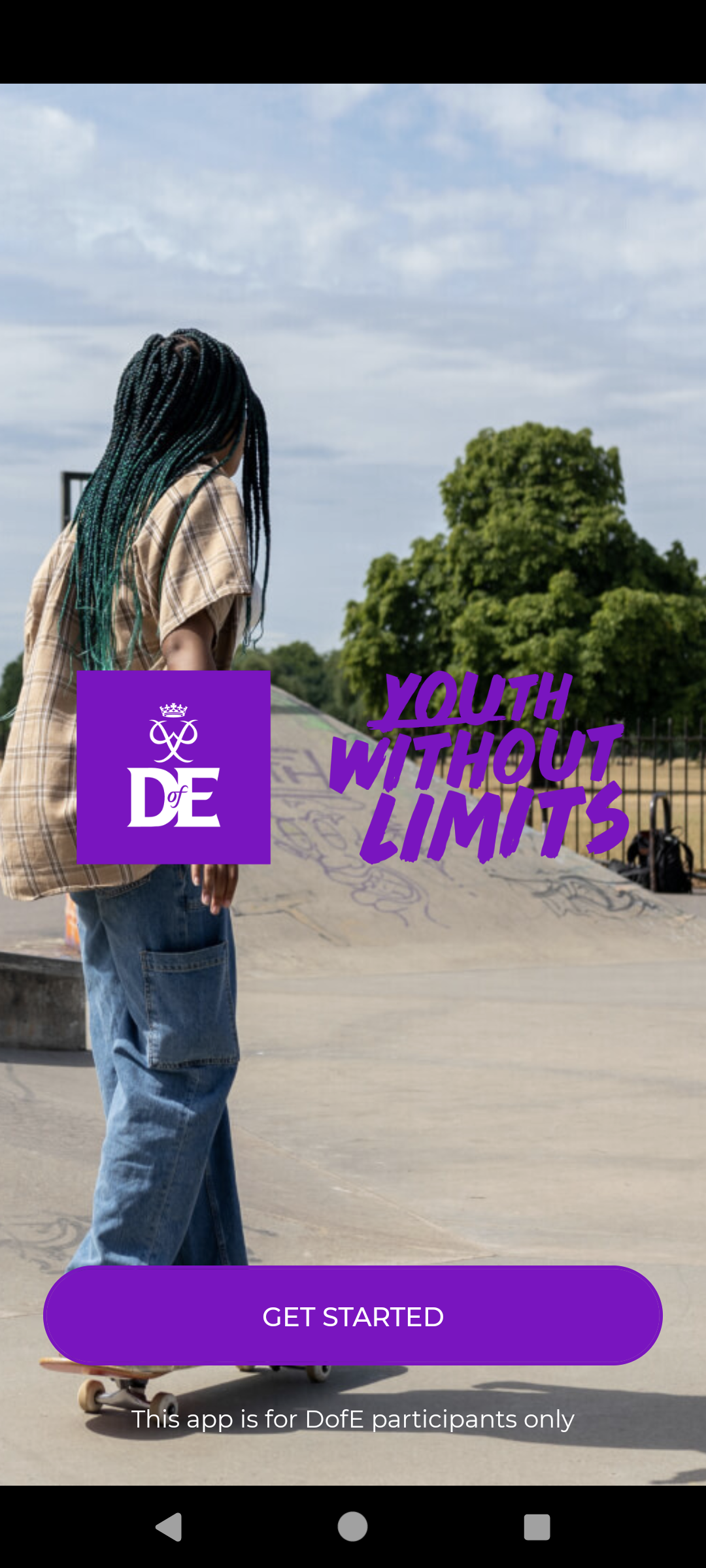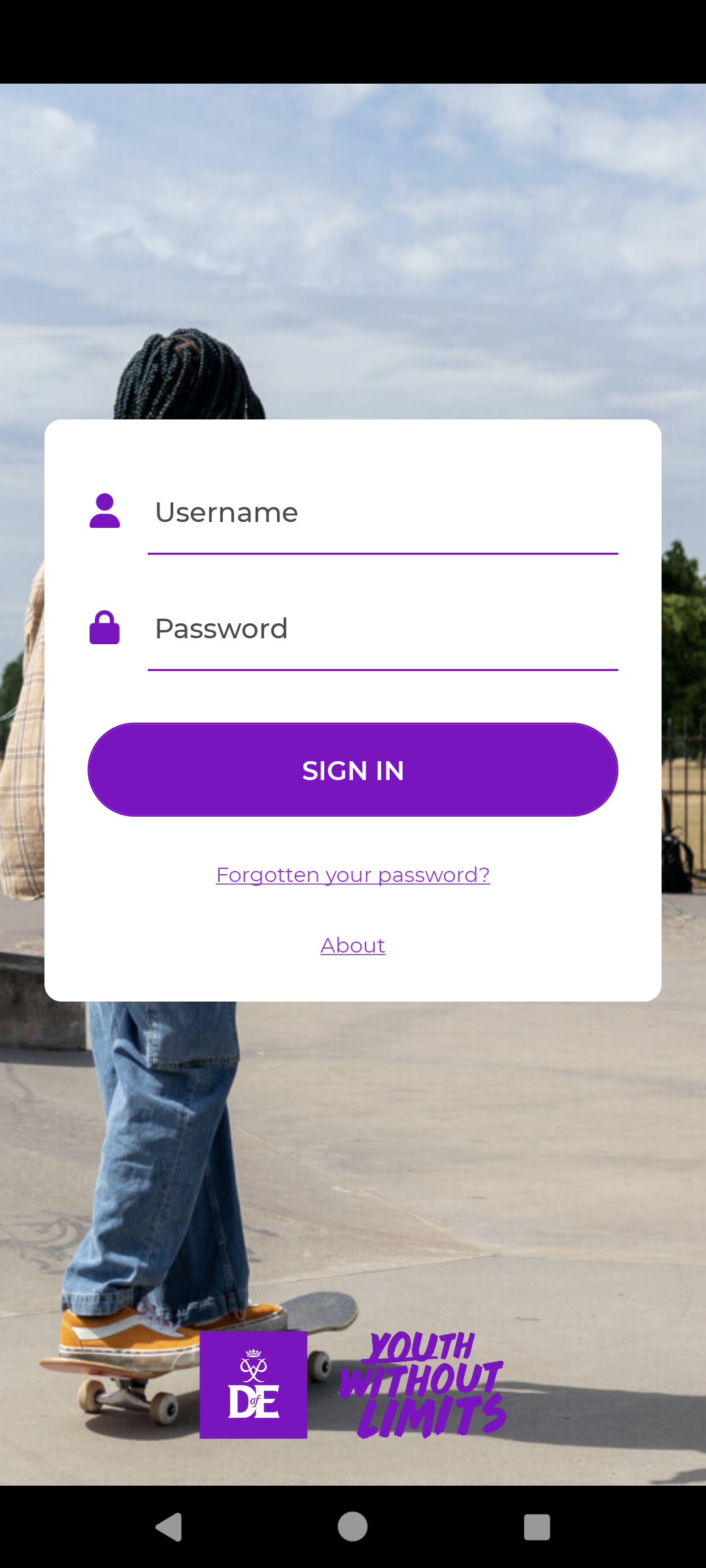 First Time Log In
If you are logging into your eDofE account for the first time, you will see a welcome message and need to follow the instructions and fill out your basic information details.
If you would like more information on how to fill in the basic info, please click here.
You will be asked to check/update your basic information yearly – it will still take you to the same account.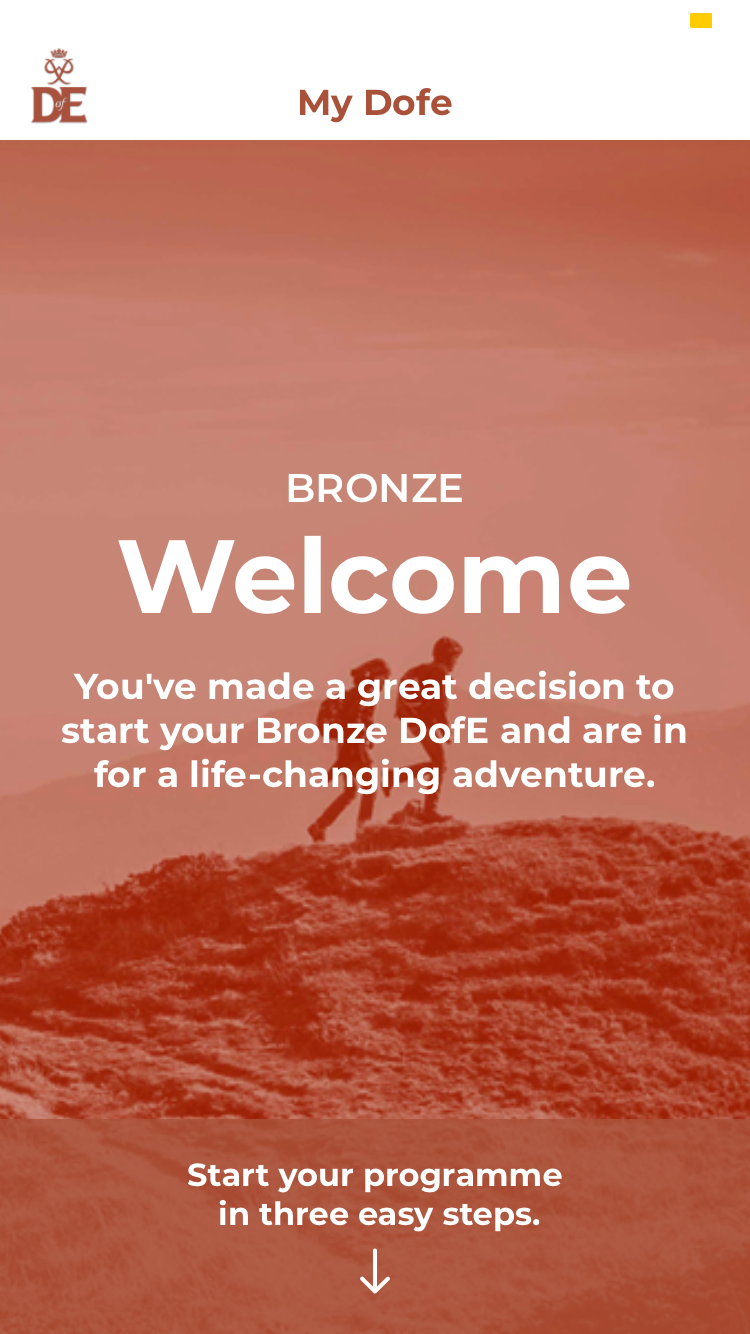 Once you have completed the basic info section
If you've logged into your eDofE account before and once you have gone through basic info, you will be taken to the highest award level on your account.
Once logged in, you can add your activity details to your programme planners. If you would like more information, please click here.
How do I switch between award levels?
Select the person icon in the top right-hand corner.
Select the award level from the list.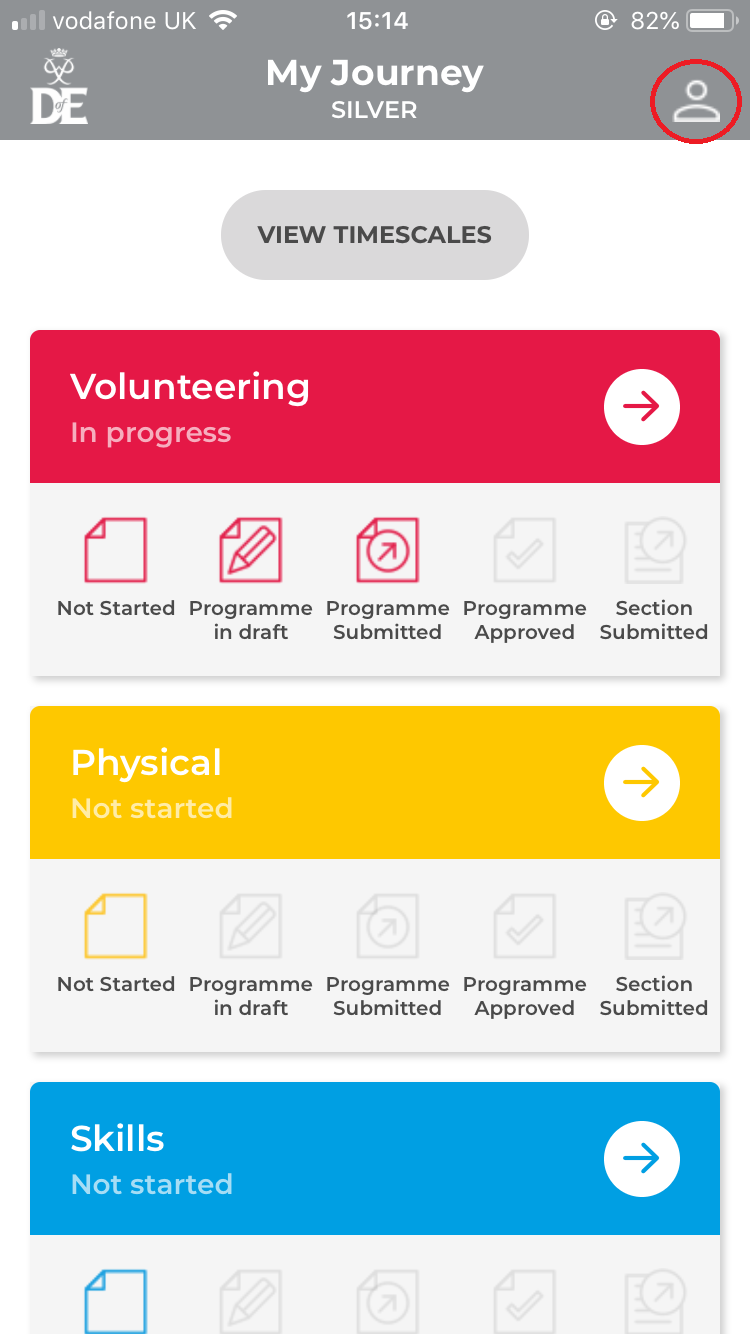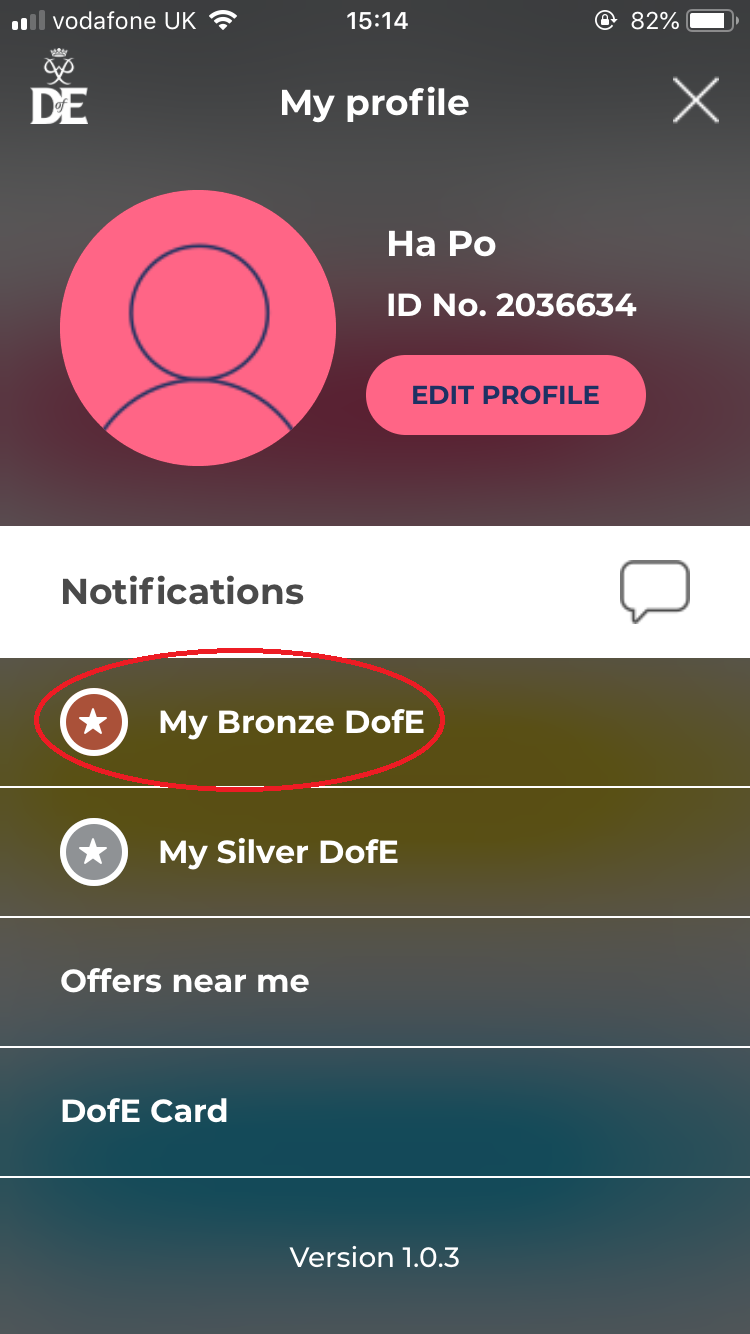 Adults
Adults can log into the app but will only have access to DofE offers and their DofE Card. Adults can use their DofE Card from the app and add it to their wallet.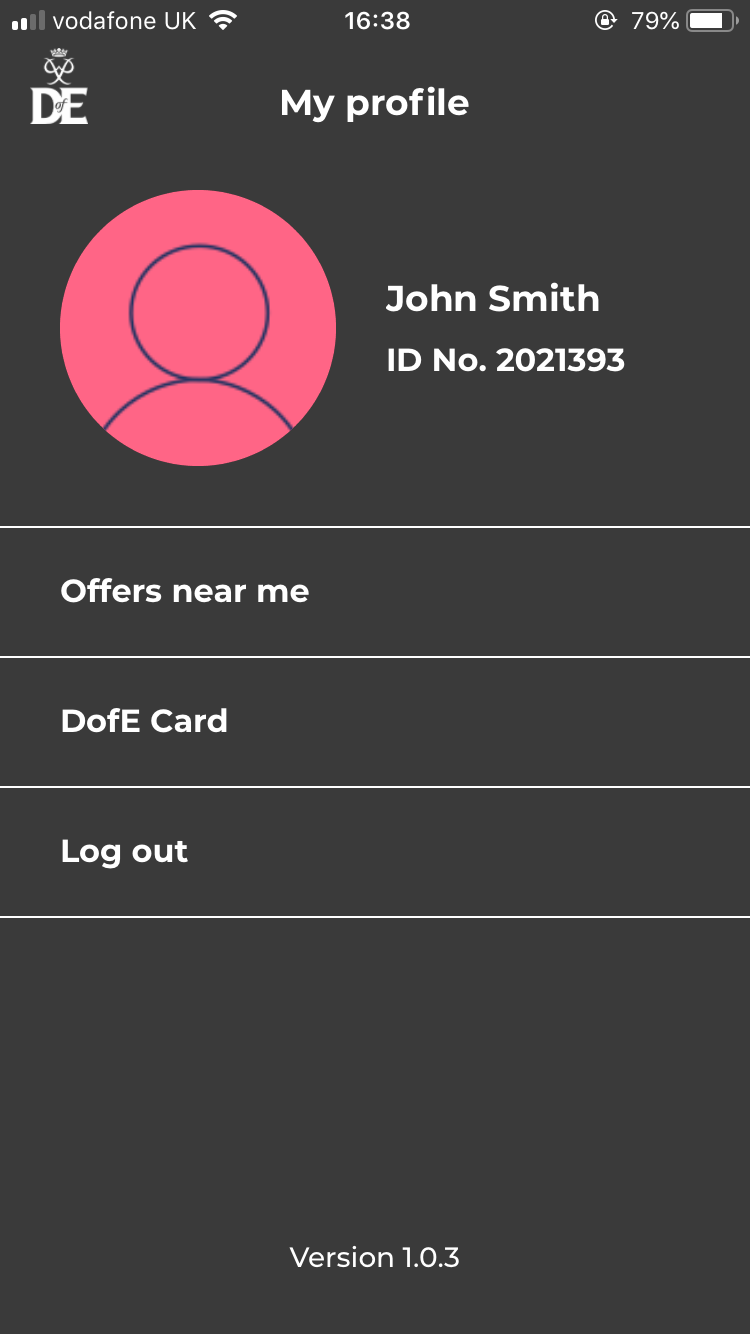 If you are unsure about your username, please contact your DofE leader. If you've forgotten your password, please click here.