This change will go live w/c January 9th 2023.
From w/c 9th January 2023, participant overview will be updated. This update will include the look and feel of the page, as well as introducing new functionalities. This update is available for all eDofE Adult roles – Leader and above account holders.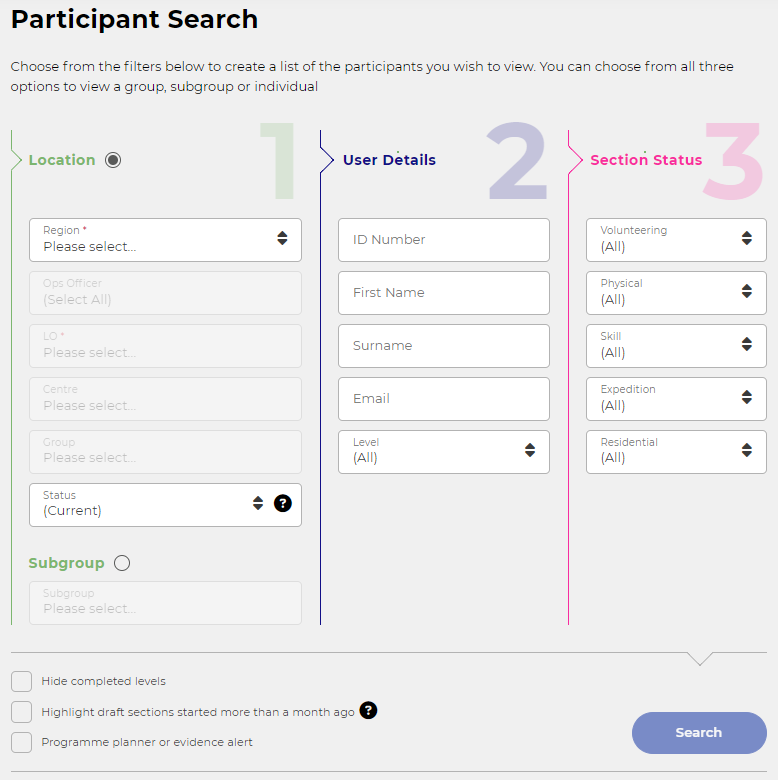 In brief, the following changes have been made and you will be able to:
Search using participant's email address
Filter to find outstanding programme planners or evidence
Combine search filters
Filter and search using the section status - search filter 3
We've also updated the content and format of the spreadsheet download. This now includes the participant's username, date of birth, email address, activity details and section status etc:

To find out about the changes in more detail, please see the articles below:
How do I search using a participant's ID number, name or email address?
How do I find programme planners or evidence that need to be approved?
How can I filter and search for a specific section status?
For any further questions/issues, please contact us on 01753 727426 or at eDofE@DofE.org